Why Megan Thee Stallion's Twitch Partnership Is Under Fire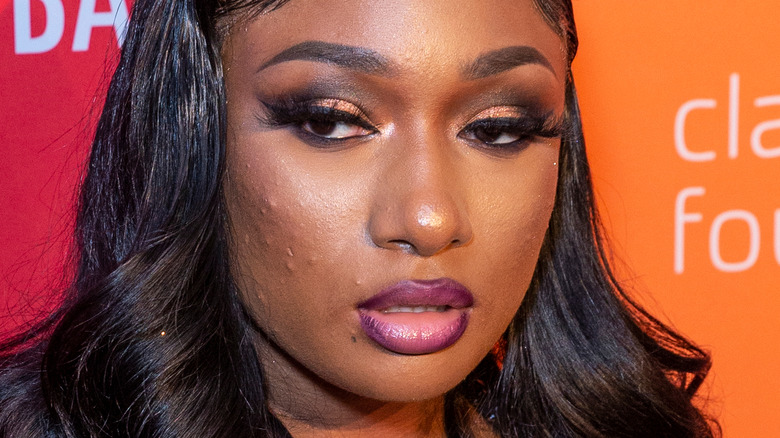 lev radin/Shutterstock
Superstar rapper Megan Thee Stallion is set to perform at this year's TwitchCon, appearing with Kim Petras and Meet Me @ the Altar. Twitch recently announced the lineup on Twitter to promote the upcoming annual event in San Diego this October. However, while Twitch is looking to use the popular performer's star-power to build excitement for the event, the reveal appears to be sparking more backlash and criticism than hype and goodwill. It's certainly not Megan The Stallion's fault, however, and has everything to do with recent changes to Twitch policy.
Advertisement
While Twitch may have had an incredible year in 2021, things have been getting worse for the streaming platform recently. In addition to the ongoing controversy around its exclusivity rules, Twitch has angered a number of high profile streamers with its announcement that it was changing the split of revenue between itself and streamers, going for a 50/50 split rather than the 70/30 split in favor of streamers that some were receiving. Twitch justified this change by citing increasing costs but, with the hiring of big performers to appear at this year's TwitchCon, some are questioning this explanation. If Twitch can afford Megan Thee Stallion, they say, does it really need to cut payments to streamers?
Advertisement
Megan Thee Stallion's appearance raises questions about Twitch finances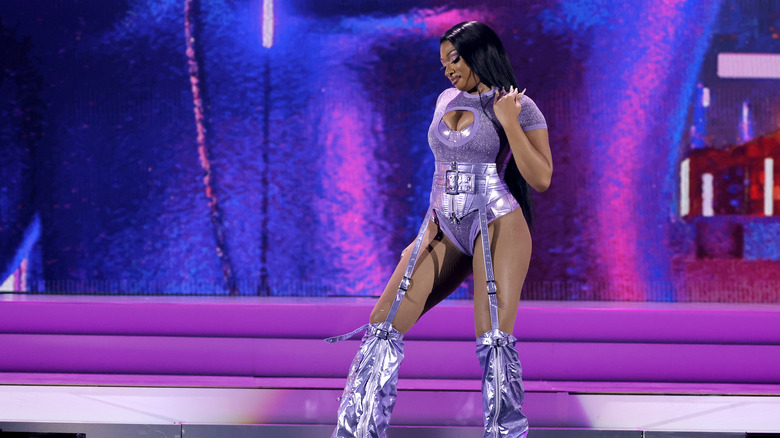 Kevin Winter/Getty Images
Twitch streamers have been in an uproar since rumors about changes to revenue sharing began and, now that they're official, it's not getting any better for the platform with many jumping on the news of the Megan Thee Stallion partnership to express this frustration.
Advertisement
While some were excited for the upcoming performance many others highlighted the hypocrisy of hiring such a big star while pleading poverty when it comes to revenue sharing. There are plenty of responses to the tweet specifically referencing the new 50 percent split and others questioned the business sense of the decision. Still others framed it as an unfair redistribution of wealth, taking money from streamers to give to an already very wealthy celebrity.
So far, Twitch doesn't appear to have responded to this criticism and, while many streamers have voiced their frustration about the changes to revenue splits, none have specifically weighed in on this new controversy. Still, lots of fans and observers are clearly upset about the perceived hypocrisy on the part of Twitch. It remains to be seen if or how this will impact TwitchCon in October.
Advertisement