Google Stadia Developers Were Blindsided By The Platform Shutdown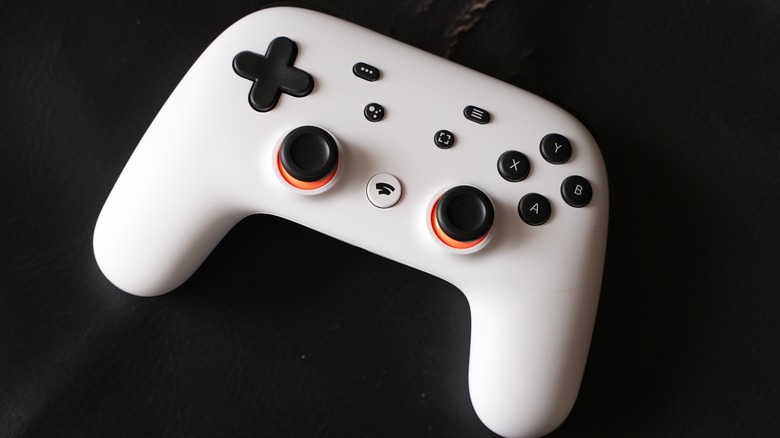 Yasin Hasan/Shutterstock
Over the years there have been more failed gaming consoles than successful ones. With Google's announcement that its cloud gaming console Stadia will be shut down, that list of unsuccessful consoles gains another entry. The Stadia had a turbulent lifespan, and was criticized for its cloud-based service as much as it was praised for being an affordable way to get into modern gaming. The sales of the Stadia just didn't match up to expectations, though, and after making it through the struggles of the COVID-19 pandemic and a global GPU shortage, Google Stadia will go offline for good on Jan. 18, 2023.
Though this means players will lose access to everything on the Stadia, even including save files, Google has stated that they will refund all Stadia owners for almost everything purchased. This includes all games, peripherals, and anything else bought on the platform. It's quite a departure from how companies have responded to failed consoles in the past – but it's not all good news. 
The eventual shutdown of Stadia was predicted by many, to be sure. According to many developers working on games for the console, though, Google didn't tell them the news any earlier than everyone else. After dismissing rumors that it would be shut down earlier in 2022, the Stadia shut down has taken everyone by surprise – including Stadia staff themselves.
Stadia devs have yet to learn what will happen to their games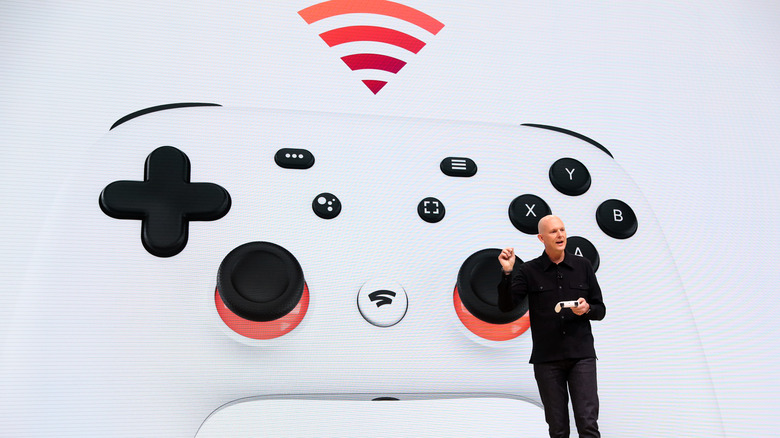 Justin Sullivan/Getty Images
It's a strange feeling to have the rug pulled out from beneath your feet, even stranger when that rug is a potential source of revenue – an extremely important source of revenue for small studios. According to Necrosoft Games director Brandon Sheffield, launching their game "Hyper Gunsport" on Stadia was expected to recoup development costs. "Destiny 2" game director Joe Blackburn pointed out that Stadia's cloud-based service helped them collaborate from home during the COVID-19 pandemic, which won't be an option after January 2023. Old Sküül co-founder Rebecca Heineman said her team was going to release a game on Nov. 1st, 2022, but this announcement has them "looking at options."
A few games for Stadia are exclusives, but the vast majority are also available elsewhere, which will provide devs another route for publishing their in-progress titles. However, the cost of developing a port for another console is still significant, even more significant for those who were relying on the extra funding source and don't know what will happen now. According to Heineman, Google has begun reaching out to devs directly, "working to lessen the pain," but the company has not yet put out a general public statement on how it plans to approach the situation.