RIP Overwatch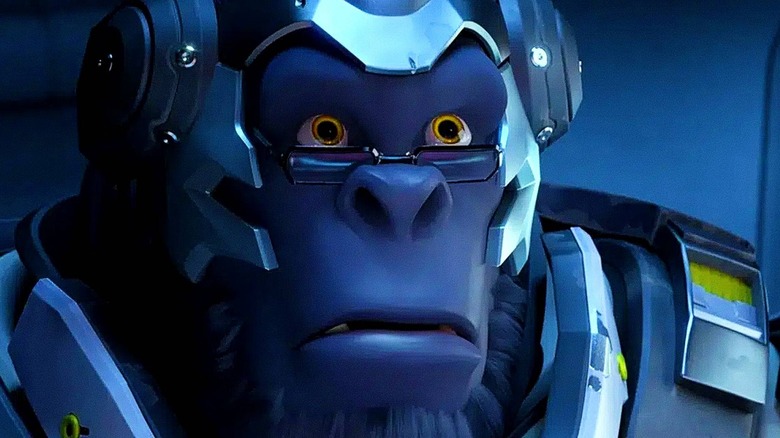 Blizzard
After six years, Blizzard will shut down "Overwatch" for good by deactivating its servers tomorrow in preparation for its conversion to "Overwatch 2." Since it launched in 2016, "Overwatch" has earned rave reviews from critics and won over many fans with its colorful cast of characters and exciting combat. Alongside games like "Battleborn" and "Apex Legends," it helped define the modern hero shooter genre. Now, that experience has just about come to a close as Blizzard prepares to launch "Overwatch 2" on October 4.
While the story and action will continue in the sequel and Blizzard has made it clear that player accounts and loot will carry over to the new game, it's still a bittersweet moment for supporters of the original. For those who spent years learning the ins and outs of "Overwatch," seeing it end has elicited a variety of emotions. Not everyone wants to move on to the next iteration.
Fans share mixed feelings about the end of Overwatch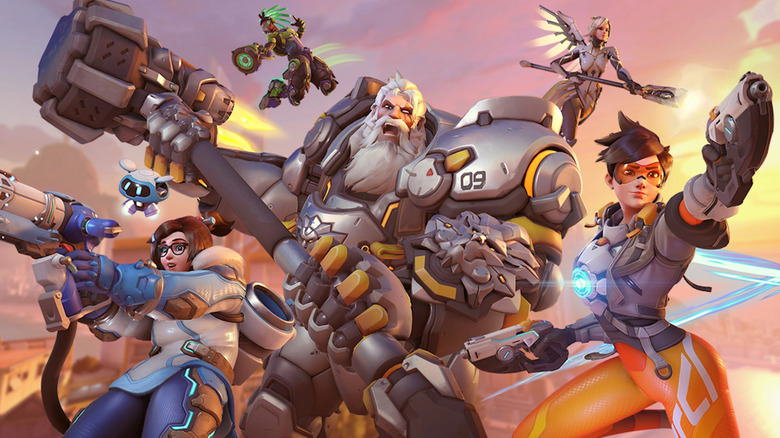 Blizzard
Fans have expressed a mixture of disappointment and confusion over the demise of "Overwatch." @unit07FB pointed out that other franchises keep their servers up even after sequels release. @irrelevanterKek alluded to a possible earlier statement from Blizzard indicating that the original would remain playable even after the sequel launched. On Reddit, u/nikfang expressed that they don't like "Overwatch 2" and wished they could stick to what they already know and love.
More than a few gamers, like @zzinful_, are ready to move on and jump into the next challenge. Further, as these changes roll out, @david_kennedy11 expressed appreciation for Blizzard's ongoing, clear communication with fans about what's happening and what's in store. Of course, this moment has been a long time coming, with players such as @MercifulEmma shocked that "Overwatch 2" has finally arrived. For those who have waited since its reveal, this moment holds far more excitement than sadness.
The "Overwatch" legacy will live on in the sequel, and fans have wished it well on its journey to the gaming afterlife. Others see the sequel as more of an expansion to the original title than a true follow-up. Either way, when "Overwatch 2" launches on Tuesday, it could change the series forever and add fresh chapters to the "Overwatch" story. Those itching to get a few more rounds in on the classic iteration have until 9:00 a.m. PDT on October 3 to say goodbye, at which point Blizzard will temporarily close down the servers to prepare for '"Overwatch 2."