These Stadia Devs Are Trying To Rescue Your Saved Games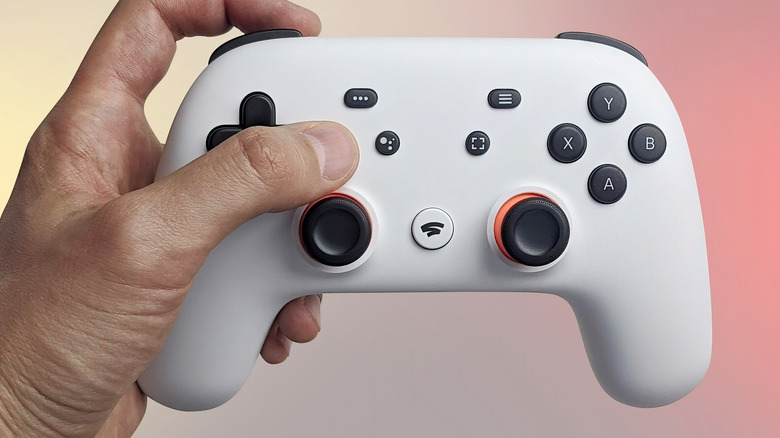 Mr.Mikla/Shutterstock
Dedicated players of the soon-to-be-shuttered Google Stadia may have something to show for it after all. Following Google's announcement that its game streaming platform would be fully shut down in January 2023, users of the service were left with concerns regarding the fate of their game library. While Google stated that all Stadia-related purchases of hardware and game software would be refunded, money isn't the only thing that dedicated fans have spent on the service. Those who sank hours into their Stadia library are uncertain over the fate of their game saves. Although Google allows for local backups of this data to be downloaded through Google Takeout, some saves are incompatible with versions of the games on other platforms.
Fortunately, it doesn't appear that the time some users spent playing games on Stadia will entirely be for naught. Several major developers and publishers with games on Google Stadia have already announced their intention to allow players to transfer their game licenses and save data to other platforms. Here are some of the big names that are attempting to bust out the lifeboats.
Ubisoft leads the charge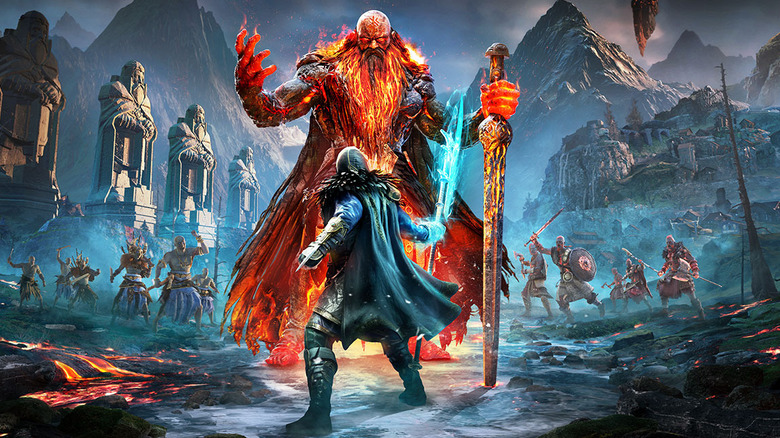 Ubisoft
After the news of Google Stadia's imminent shutdown, several prominent game companies announced their intentions to preserve purchases and save data for Stadia players.
Ubisoft, developer of series like "Assassin's Creed" and "Far Cry," tweeted its plan to salvage player content. "We're happy to share that we're working to bring the games you own on Stadia to PC through Ubisoft Connect," the tweet reads. "We'll have more to share regarding specific details as well as the impact for Ubisoft+ subscribers at a later date."
While Ubisoft already has a developed plan in motion, some Google Stadia developers were blindsided by the platform shutdown. Bungie, developer of "Destiny 2," released a statement: "We just learned about Stadia shutting down and have begun conversations about next steps for our players. We will announce and send out information regarding Destiny 2 Stadia accounts once we have a plan of action," (via Destiny Bulletin). Though "Destiny 2" allows for cross-save functionality between Stadia and other platforms, game licenses have been non-transferrable.
"Hitman" developer IO Interactive is also looking into transferring user content from Stadia, tweeting: "We hear you – we are looking into ways for you to continue your HITMAN experience on other platforms."
It remains to be seen how many other companies will commit to saving Stadia users' purchases and saves. Provided that these initiatives are successful, Stadia players will have something to show for their time and money spent when the platform gasps its final breath in January.