PlayStation Stars May Have Even More To It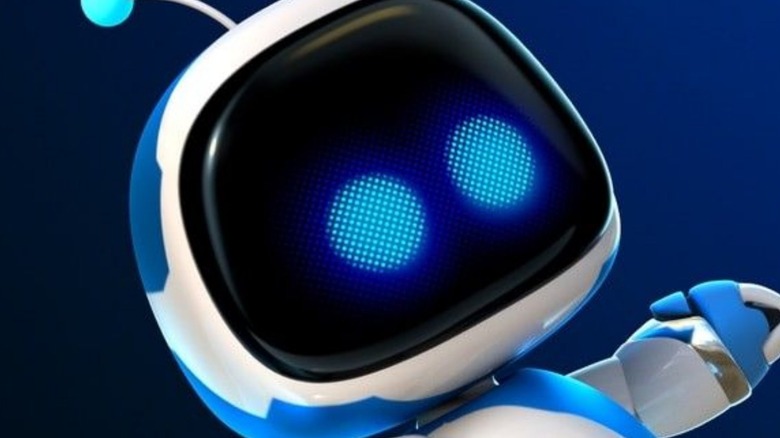 Girts Ragelis/Shutterstock
It seems that there might be more to Sony's new PlayStation Stars loyalty program than meets the eye. Developed as a free-to-join membership for PlayStation gamers, the service rewards players for purchasing games and completing special objectives, such as being the fastest to get a PS4 or PS5 platinum trophy for a specific game (via PlayStation Blog). These rewards consist of loyalty points, which can be redeemed for PlayStation Store credit and other miscellaneous uses, as well as 3D-modeled digital collectibles that reference Sony's lengthy history of hardware and software (and are "definitely not NFTs," the company tells The Washington Post). As users make purchases and obtain trophies, they can rise through the program's four tiers and receive more exclusive benefits.
While the program appears to be relatively straightforward in its premise, the service may still have a few key secrets left to be unveiled. Courtesy of an alleged datamine of the PlayStation Mobile app, new evidence has come out regarding a very intriguing aspect of the service that hasn't yet been officially referenced in any capacity.
Is there a fifth PlayStation Stars tier?
Though the information surrounding the rollout for PlayStation Stars has outlined a four-tiered structure for the program, it appears that there may also be plans to add a premium fifth tier to the service.
A post from u/the_andshrew on the r/GamingLeaksandRumors subreddit claims that dataminers have discovered references to a fifth tier of PlayStation Stars in the PlayStation Mobile app, which is labeled "Diamond." The tier appears to only be reachable to those with an exclusive invite, marking a clear difference from the publicly-accessible progression between the other four tiers.
PlayStation Stars previously had fans in an uproar over its tiered system, especially after Video Games Chronicle reported that Sony apparently gives priority to Level 4 tier members for customer support. While it remains to be seen what perks this Diamond level would offer if and when it debuts, the datamine did uncover the associated digital collectible for entering the tier. The reward, titled "Level 5 Diorama – Bots Don't Breathe," appears to be a 3D render of a satellite covered in the adorable robotic mascots from Sony's "Astro Bot" series.
With Sony's intent to complete its international rollout of PlayStation Stars by mid-October, it remains to be seen whether this exclusive Diamond tier will be officially detailed close to the launch of the service, or if it will be introduced later down the line.