Stadia Controllers May Have A Second Life After All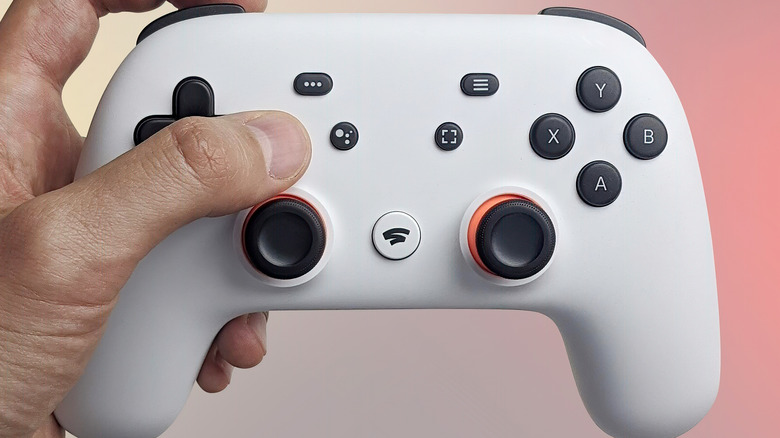 Mr.Mikla/Shutterstock
Last week, Google announced it would shut down its cloud gaming streaming service, Stadia, on Jan. 18, 2023. Although Google plans to refund any hardware and software purchases made through the Google App, many gamers were still disappointed to hear that the service was winding down. For example, one Twitter user is expected to lose 6000 hours of progress on "Red Dead Redemption 2" due to the shutdown.
But not all is lost. Accompanying Google's farewell message were plans to repurpose Google Stadia's underlying technology. In response, many Stadia users hoped that this meant Google also had plans to reuse the hardware. Stadia users pleaded for the company to issue a software update to the Google Stadia controller to unlock its Bluetooth capabilities, as it previously could only be used as a wired controller on PCs and Macs. Now it seems that Google has taken notice and may save the Stadia from becoming a controller-shaped paperweight.
Google may unlock Bluetooth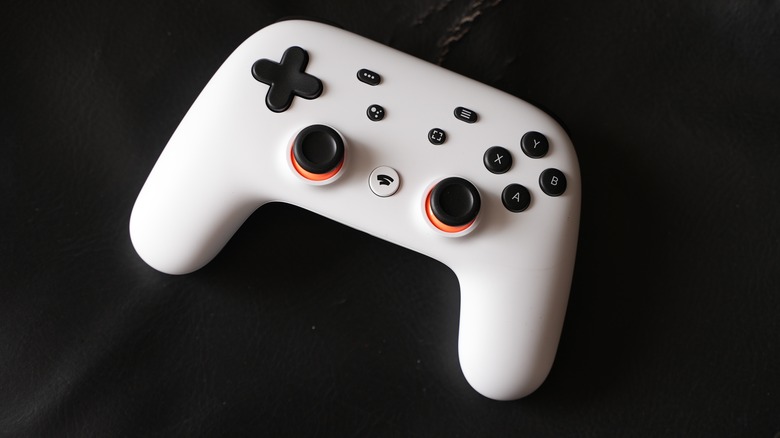 Yasin Hasan/Shutterstock
Following the shutdown, there was an outcry from the community for Google to unlock the Bluetooth in the Stadia Controller, allowing it to connect to other devices. And according to a recent Reddit post, these pleas have been heard by the Stadia team at Google. Redditor TheOneWhoWil uploaded a Customer Care Team response they received from Google that claims that the Stadia team would look into potentially releasing firmware to unlock Bluetooth, in addition to "other features that can make Stadia workable after the full shut down." As for what these additional features could be, GadgetsKev on Twitter reported that they might come in the form of a firmware update and a bootloader unlock for the device.
As for why Bluetooth wasn't enabled in the first place, many users theorized that Bluetooth's only purpose was to set up the controller, and that disabling Bluetooth after setup was a way to prevent latency issues during a WiFi session.
In response to Google Stadia potentially unlocking Bluetooth, some expressed gratitude. While others asked for more, requesting that the controller be made compatible with other consoles such as the Switch and Xbox. On the other hand, the rest of the community felt that a simple software patch to unlock Bluetooth was not enough to make up for the many empty promises the Google Stadia team made throughout the service's life. And following the shutdown, many are now forced to migrate to Xbox Cloud Gaming or PlayStation Plus with or without their Bluetooth controller.