PlayStation Stars: What Benefits Do You Get When You Level Up?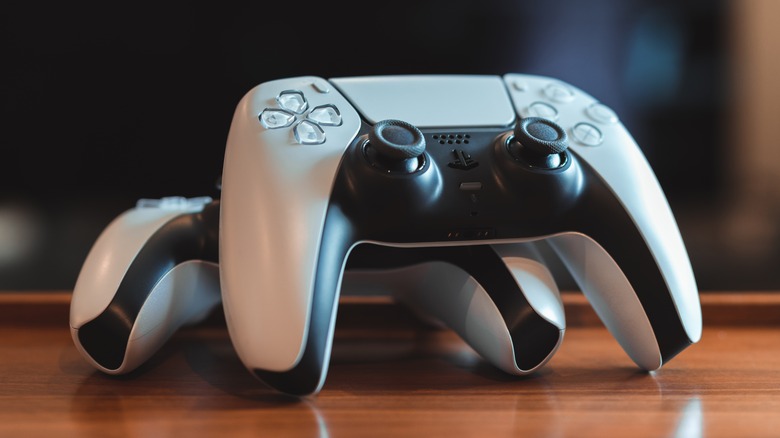 Alena Veasey/Shutterstock
Digital gaming storefronts have been changing a lot in the past few years. Sony and Microsoft have both made big moves in the sphere, eagerly trying to tempt gamers toward their platforms. Microsoft released Xbox Game Pass, granting players access to a massive library of games they can download in exchange for a low monthly subscription. Meanwhile, Sony has modified its PlayStation Plus membership into a three-tier service that does something very similar. These are probably the most significant changes, but the two companies have made other, more subtle gambits to win gamers' hearts and minds, and some of them have gotten pretty creative.
One new feature from Sony is something called PlayStation Stars. This free-to-join membership allows PS gamers to unlock unique digital collectibles and other rewards simply by playing games on PlayStation consoles and completing their campaigns. Those already paying for a PlayStation Plus membership get even more out of the deal. According to the PlayStation website, "PlayStation Plus members who also join PlayStation Stars will earn points with every eligible purchase made on PlayStation Store. The points you earn can be exchanged for PSN wallet funds to save or use for your next PS Store purchase, exclusive collectibles for your PlayStation App display case, and more." 
There are even rewards unlocked as players "level-up" their membership. Here's how to do that and what's earned.
Leveling up adds benefits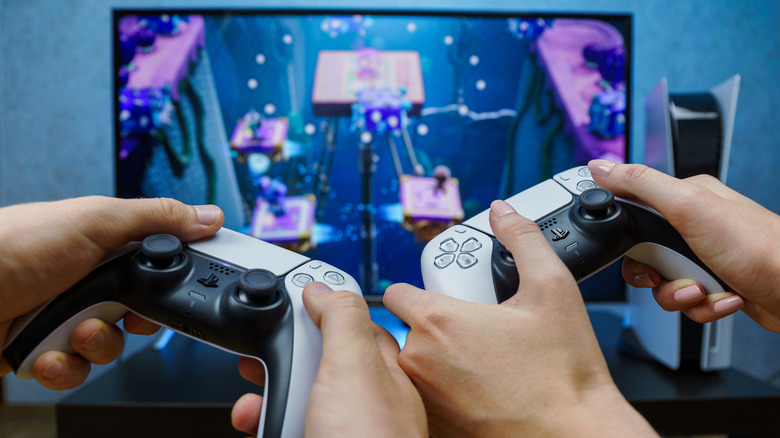 Rokas Tenys/Shutterstock
PlayStation Stars is split into four levels, each with Milestone requirements to unlock. Level one is unlocked once players join PlayStation Stars and start playing games. Level two is unlocked after players buy a game from the PS Store and earn an uncommon trophy. Level three is unlocked after buying three games and earning 32 uncommon trophies. Finally, level four is unlocked once players buy four games and earn 128 uncommon trophies. Unlocking each tier comes with new and unique benefits.
Level 1 allows players to unlock digital collectibles by completing campaigns.
Level 2 grants players a unique celebration collectible and all the collectibles from the first level.
Level 3 awards players a special celebration collectible and a birthday collectible.
Level 4 grants yet another celebration collectible and allows players to retain all previous collectibles. It also adds priority chat routing.
While some players may not care about digital goodies, most players on a PlayStation console will be buying games and earning trophies regardless of whether they are Stars members, so they may as well earn free benefits. Unfortunately, it does not seem that the Milestones for these levels are applied retroactively, as the PlayStation page states that new members begin at Level 1. However, it says that in addition to PS4 and PS5 players, the program is also open to fans using PS Vita or PS3.