The Five Nights At Freddy's Movie Just Announced Two Key Things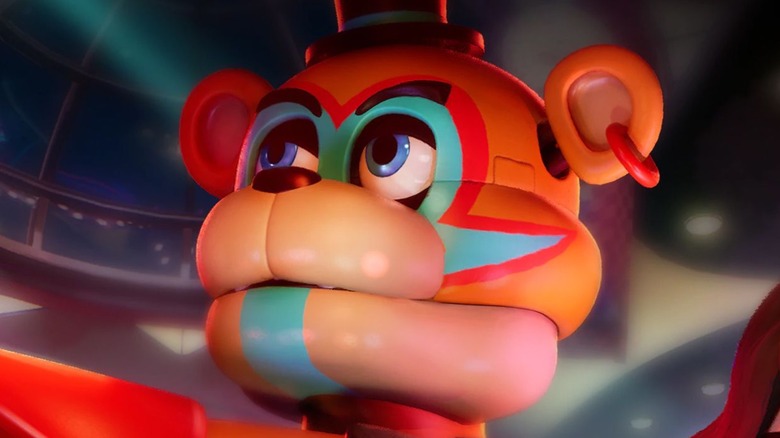 Scott Cawthon/Steel Wool Studios
Horror movies are consistently successful at the box office and continue to be a major part of the film landscape (per CNBC). Just last year, studios saw plenty of success with some big horror hits and there are lots more for fans to eagerly anticipate as this year comes to an end. With the continued popularity of the genre, it makes sense that filmmakers would eventually take inspiration from one of the most well-known horror games of all time, "Five Nights at Freddy's."
While there has been talk of a film adaptation since 2015 (per The Hollywood Reporter), the project has been stalled for some time with major snags causing worry among fans. Recently, however, producer Jason Blum of Blumhouse Productions has begun providing updates and reassuring fans that the movie is still in the works.
This week, Blum offered yet another update on Twitter, providing two big pieces of information that should be good news for filmgoers who are looking forward to seeing the video game come to life.
Five Nights at Freddy's has a director and a scheduled date to start filming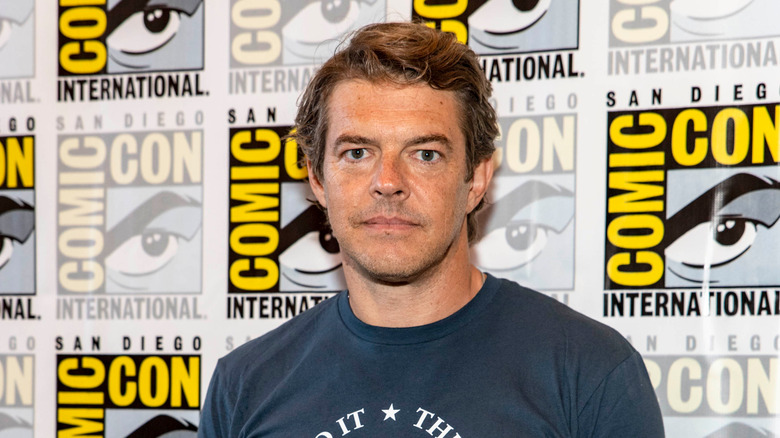 Eugene Powers/Shutterstock
On Oct. 5, Blum tweeted that "Five Nights at Freddy's" was going to be directed by Emma Tammi and that filming would begin in February 2023. These are both key pieces of info that confirm the movie is finally getting made.
Tammi replaces Chris Columbus, who was originally set to direct before leaving the project while it was stalled. Tammi has previous experience with horror movies, having directed "The Wind" in 2018 and two episodes of the anthology series "Into the Dark." Further, she served as an executive producer on the 2018 movie, "Bloodlines." While her résumé isn't as extensive as Columbus', her background in the genre is a promising sign.
A firm start for filming is also big news for a film that has languished in pre-production for so long. Blum seems to be aware of the bombshell he's dropping with this announcement, ending his tweet with a hearty "boom."
Finally, Blum mentioned in the tweet that Jim Henson's Creature Shop would be creating the animatronics for the movie although this is not exactly news. He had previously announced its involvement last August.
With a confirmed, experienced director, a plan to start shooting, and a talented group of artists creating the titular Freddy and the rest of the creepy cast of murderous robots, there are lots of reasons to be hopeful about this movie. Fans of horror and the "FNaF" series will have to wait a little while longer to see if those hopes end up being justified.