GTA Online: The Biggest Things Added In The Judgement Day Halloween Update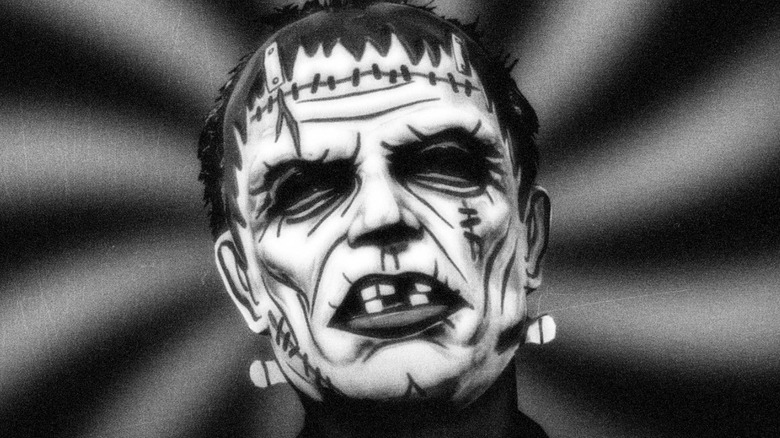 Rockstar Games
Rockstar is preparing "Grand Theft Auto Online" for the spooky season with the Judgement Day Halloween update. The Judgement Day update launches on Oct. 6 and is a month-long event bringing a new Adversary mode, along with Halloween-themed items and cosmetics for players to purchase. While fans aren't sure if their progress will carry over from this version of "GTA Online" to the new version that is presumably launching alongside "GTA 6," they still have a while before they have to cross that bridge. In the meantime, there are plenty of creepy things in the latest "Online" update.
Advertisement
Rockstar has been on a roll with massive "GTA Online" updates, between the Expanded and Enhanced next-gen release and the addition of new single-player story content featuring Dr. Dre. The main draw of the Judgement Day update is the new Adversary mode of the same name. This battle between riders and the hunted takes a spooky turn, with the riders all rocking motorcycles, shotguns, and special abilities like thermal vision. The hunted must scavenge weapons across the map to fight off the riders. Here are the biggest things being added in the Judgement Day Halloween update.
Judgement Day Adversary mode and spooky vehicles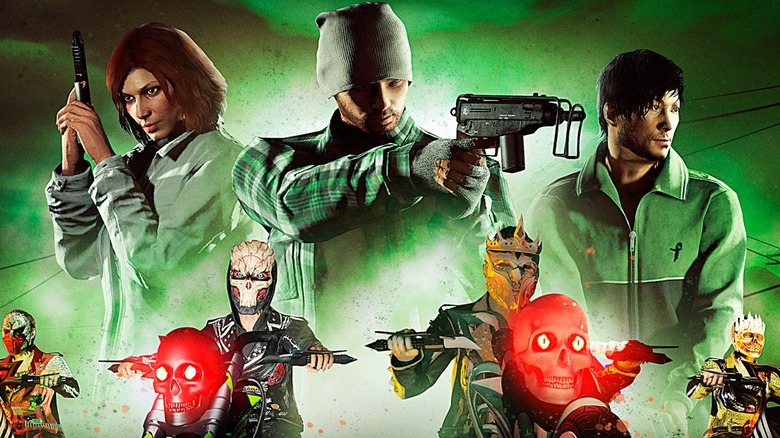 Rockstar Games
Detailed on the Rockstar Wire, the biggest draw is the new Adversary mode, Judgement Day, which is offering double rewards for the first week of the event, along with a bonus of $300,000 for completing three rounds of the event. If you aren't interested in this PvP mode, there are plenty of new vehicles for you to buy and race around. The Obey 10F sports car is now available from Legendary Motorsport and the LCC Sanctus, a spooky chopper with a skull on the front, is also available in-game. There are two other creepy vehicles, the Albany Fränken Strange, an old-school hot rod with a flaming skull painted on it, and the Albany Lurcher, a hearse with a blue graveyard paint job.
Advertisement
Anyone who logs in during the first week will receive the War Mask, a bloody biker mask. There is also a Gray Vintage Frank mask inspired by the man-made monster, which can be obtained by completing a Short Trip. Treasure Chests, Hidden Caches, and Security Contracts are all offering double rewards for the first week of the Judgement Day event. There are also a number of different vehicles discounted this week, so check out the Luxury Autos Showroom to see all the deals. Rockstar teased that there will be more spooky additions each week of the month-long event.