After 8 Years, Rockstar Finally Keeps Its GTA 5 Promise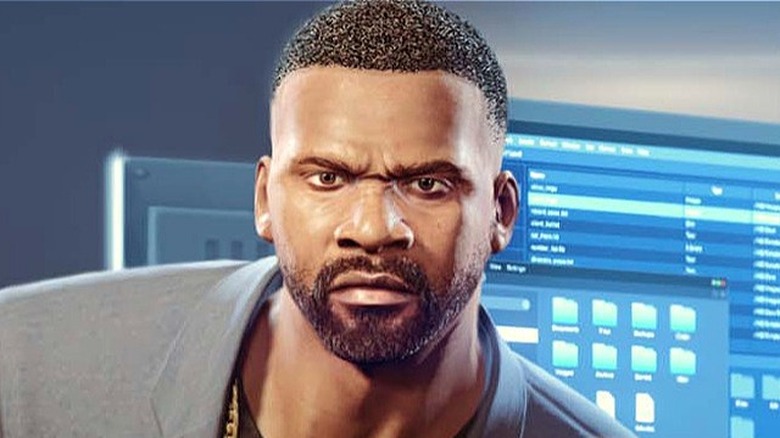 The legacy of "Grand Theft Auto 5" is a funny thing. The title launched to rave reviews back in 2013 and has gone on to become one of the best-selling video games of all time, but it has also become a source of frustration among fans. Way back when the game first came out, Rockstar Games told fans to expect a series of single-player DLC that would expand on the story of the acclaimed game. That initial announcement was made on Dec. 9, 2013 — and now, almost 8 years to the day, Rockstar is (mostly) making good on its promise.
Advertisement
On Dec. 8, Rockstar announced the imminent arrival of "The Contract." Launching Dec. 15, the new expansion will follow up on what happened to the main game's protagonists in the years since their story came to an apparent close. During that time, according to Rockstar's press release, "renowned Los Santos hustler Franklin Clinton has been making moves of his own." His latest moves will apparently involve returning characters like Lamar Davis and Dr. Dre (yes, the Dr. Dre), the latter of which last made an appearance in the massive "Cayo Perico Heist" expansion for "Grand Theft Auto Online." 
This is a huge day for fans of the franchise who had long-since given up on ever getting single-player DLC for "Grand Theft Auto 5." And while this expansion will still be tied into the online portion of the blockbuster title, it's still the closest fans are likely to get to any significant main story updates.
Advertisement
The Contract has been a long time coming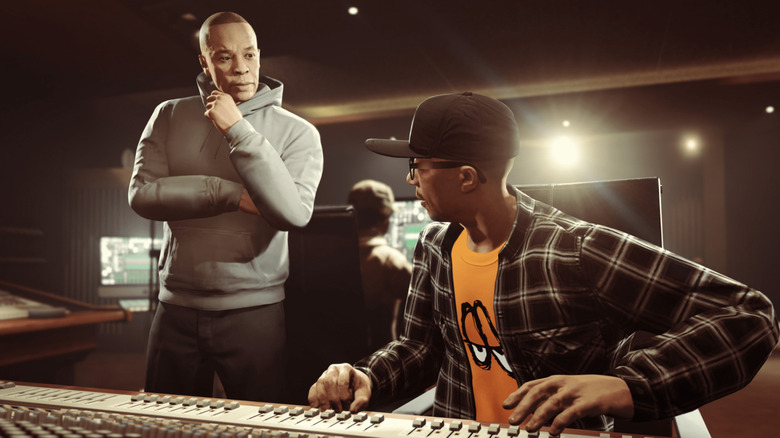 People close to the production of "Grand Theft Auto 5" and "GTA Online" have been hinting at the existence of "The Contract" for quite some time. During an Instagram Live in 2020, Franklin voice actor Shawn Fonteno said that he and co-star Ned Luke were "still waiting" to record voiceover work for "Grand Theft Auto Online." Earlier this year, Snoop Dogg also joined in on the fun when he began telling his Twitch viewers about the wild music Dr. Dre was cooking up for "GTA."
Advertisement
The presence of Franklin Clinton may already be enough to get fans excited about this new expansion, but that's not all that awaits players in "The Contract." According to Rockstar's announcement, the new missions will introduce exclusive Dr. Dre songs, as well as "additional opportunities for agency work including choice hits for players willing to get their hands dirty, plus new weapons, vehicles, and much more."
It took a long time, but fans are finally getting what they've wanted from "Grand Theft Auto 5." Only time will tell what the future hold for the game that keeps on giving, but now that Franklin is making his return appearance, the door has seemingly been opened for other fan favorites to make future appearances.
Advertisement