Fortnite: How To Get Marvel's X-23 Skin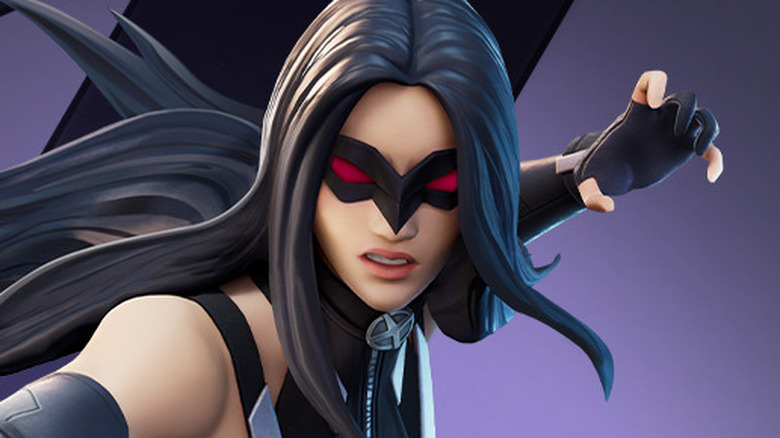 Epic Games
"Fortnite" continues to be the king of crossover content in video games, once again diving into the Marvel universe for some new skins. "Fortnite" has done crossovers with a ton of different video games, TV shows, movies, and anime, like with the "Dragon Ball" crossover event. "Fortnite" first started teaming up with Marvel in Season 2 Chapter 4, where the entire battle pass was filled with heroes from across the Marvel universe, like Thor and Iron Man. Then Marvel heroes also began to appear in the item shop, offering up even more skins for players to collect.
Now "Fortnite" is doing another crossover with Marvel, this time involving characters from Marvel comics. Players can get exclusive Marvel Unlimited skins by reading a short run of comics. That means new heroes are showing up in the item shop, too, like X-23, who's best known for being a clone of Wolverine. Here's how to get Marvel's X-23 skin in "Fortnite."
How to get X-23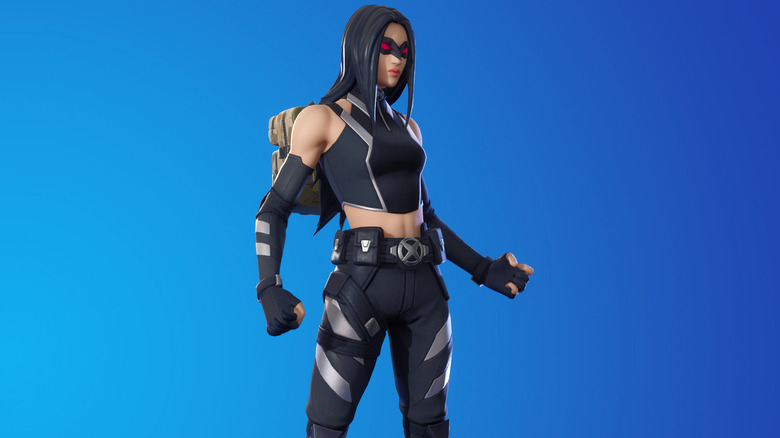 Epic Games
Getting Marvel's X-23 skin in "Fortnite" won't require you to read any comic books. Instead, head over to the item store to find X-23 and all of her accessories available for purchase. Just picking up Marvel's X-23 will run you 1,500 V-Bucks, but if you want everything, you will need to pick up the bundle. The bundle includes X-23, the Clone Pod backbling, X-23's Adamantium Claws pickaxe, and the X Insignia weapon wrap. This bundle is listed as 1,900 V-Bucks, at a discount from 2,800 V-Bucks. The Adamantium Claws and the X Insignia wrap are both available individually for 800 V-Bucks, so the cheapest way to get everything is via the bundle.
Epic Games did not state how long X-23 would be in the shop in its October 8 announcement on Twitter, but crossover skins typically stick around for at least a few days. The shop resets at 5 PM PT each day, so check in soon to grab the skin.