Minecraft: How To Get A Cape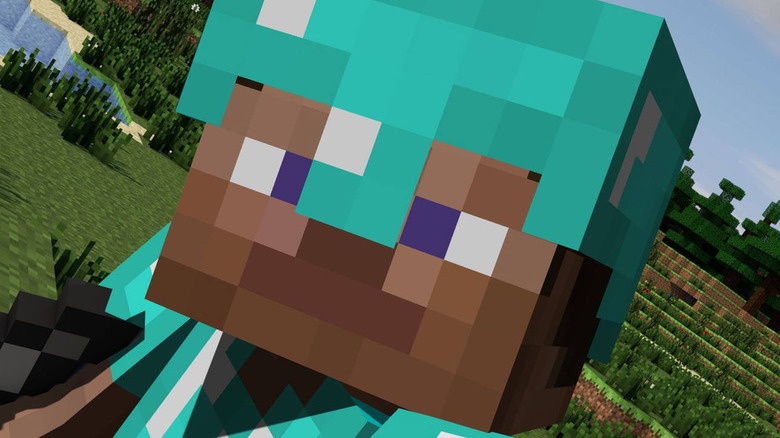 Mojang
Appearing in both editions of the main game and the "Minecraft: Dungeons" spinoff, capes in "Minecraft" are unique gear pieces with no in-game purposes beyond cosmetics and some bragging rights. Capes are rare and exclusive items usually awarded to attendees of certain events, participants of specific occasions, and even uniquely gifted to certain individuals by Mojang itself. Coming in various designs and patterns that mark the experience it was created for, capes also influence the design of any equipped Elytra as well, sometimes even having distinct visuals that fit onto the wings as opposed to its regular cape pattern. 
Unlike the highly customizable player skins, capes cannot be modified or traded across accounts. As such, obtaining a cape can be somewhat challenging if players aren't already eligible for one. However, for those hoping to snag one of these exclusive items for themself, here's how and if players can get a cape in the "Java" and "Bedrock" editions of "Minecraft.
Getting a cape on Bedrock Edition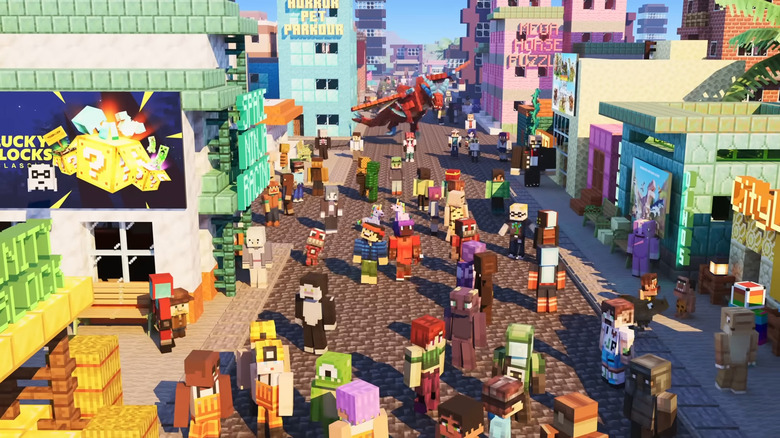 Mojang
For "Bedrock Edition" players, obtaining a cape is as simple as loading into the Character Creator and selecting the free cape offered to all players, the Pan Cape. If players want more variety, tons of capes are available through the various Skin Packs available on the Minecraft Marketplace, such as the "Dragonborn Mashup" pack and the "Halloween Mashup" pack. However, most of these packs cost Minecoins: the in-game currency bought with real-life money. Once purchased, it's simple to redeem and install the items before trying the capes in the Character Creator menu. 
It's worth noting that there used to be another cape that was free and immediately available in "Bedrock Edition" alongside the Pan Cape, called the Founder's Cape. Unfortunately, as of December 29, 2021, it costs a whopping 10 thousand Minecoins on the Minecraft Marketplace: over $50 in real-life currency. If players aren't set on this cape, it's probably best to stick to the more affordable Skin Packs that come bundled with other cosmetic items as well.
Getting a cape on Java Edition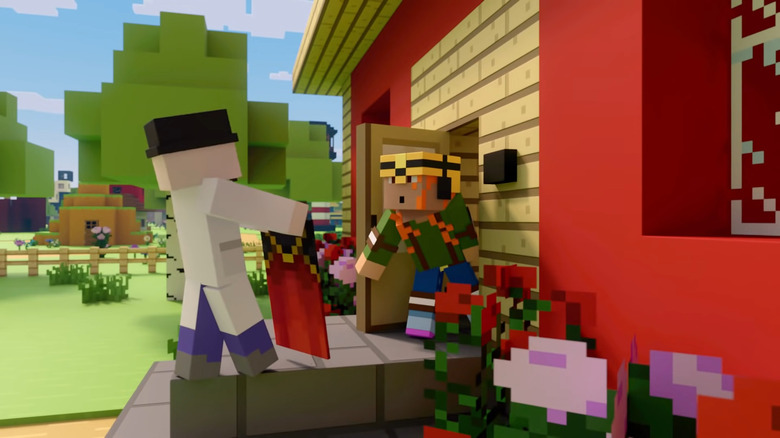 Mojang
For "Java Edition" players, things can get much more complicated. Currently, the only accessible capes in "Java Edition" are the Migrator Cape and  Vanilla Cape. The Migrator Cape is awarded to players that migrated a Mojang account to Microsoft — but only if those accounts were created alongside a purchase of "Minecraft" before December 1, 2020. The Vanilla Cape was given to accounts that purchased both editions before June 6, 2022. For those who've started playing the game more recently, have never bought more than one edition, or purchased both editions on separate accounts, getting a Mojang-distributed cape for themselves is impossible.
Fortunately for "Java Edition" players, mods allow players to wear any existing cape and add custom designs, many of which are compatible with the common modding infrastructures such as Minecraft Forge or Fabric. However, if players don't own a "Minecraft" server — or said server doesn't have any of the aforementioned mods — they won't be able to install capes that are visible to other players. 
Otherwise, players could keep an eye out for any future "Minecraft" events that might be giving out capes to attendees — such as the upcoming Minecraft Festival that has confirmed an attendee-exclusive cape.