Where To Find Fortnite's Explosive Goo Gun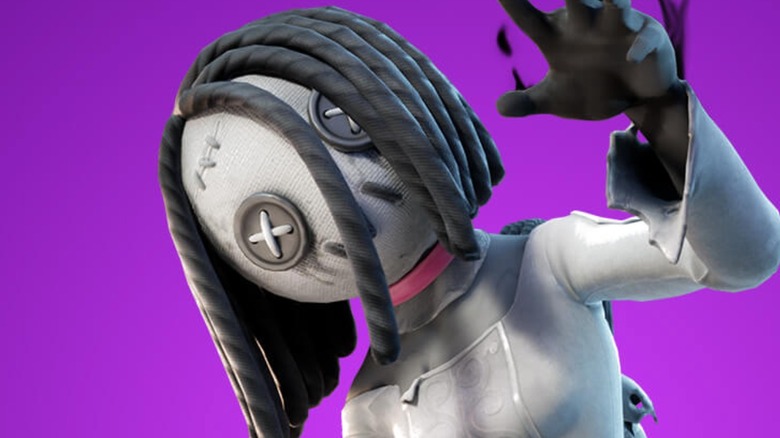 Epic Games
"Fortnite" Chapter 3 Season 4 has been full of surprises for players, such as the confirmation that Brie Larson is voicing The Paradigm. This season also brought the return of the Reboot Rally event, in addition to a host of new items and weapons to keep the title fresh. One of the more noteworthy additions is the Explosive Goo Gun, which fires a stream of goop that can wreck opponents.
The New Explosive Goo Gun comes packed with 200 rounds, 20 of which can be fired before it needs to be reloaded. You can't scavenge more ammo for the Explosive Goo Gun, so if you run out of shots you will need to find a new one. The Goo Gun fires a stream of orange Goo that sticks to anything it hits, including player-built buildings, cars, and even other players. After a few moments, it explodes, demolishing whatever it hit. The Explosive Goo Gun is especially great for destroying any buildings your opponents may be hiding in. In other words, it's a whole lot of fun.
As for the new Explosive Goo Gun, the weapon can be found during battle royale matches. Here's where you can find the Explosive Goo Gun in "Fortnite."
Everything you need to know about Fortnite's Explosive Goo Gun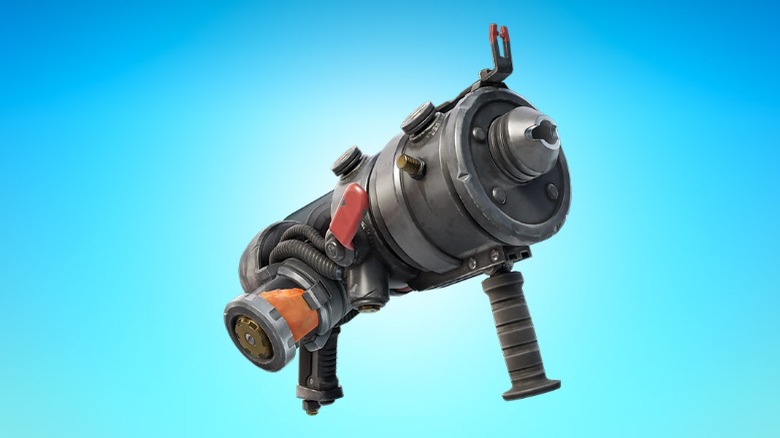 Epic Games
According to GamesRadar+, the Explosive Goo Gun can be found in the normal "Fortnite" loot pool, although the weapon will have an increased drop rate through October 18. There are not any guaranteed drops for the new weapon, so you will need to loot thoroughly until you find one. 
According to GameRant, while there aren't any locations with a better chance of dropping the Explosive Goo Gun, there are multiple locations with more chests and therefore, a better chance to find it. Cloudy Condos, Lustrous Lagoon, and Rave Cave all have a high amount of loot, making them great locations to land in for those trying to find an Explosive Goo Gun.  Fans seem to be enjoying the explosive new weapon, although they expect it to eventually get nerfed, with one Reddit user writing "The Goo Gun is too much fun. It will get nerfed within the week, making it not worthwhile to use. It's rinse, repeat for Epic."