Steam Deck User Creates Unexpected Problem With Shrek Boot Screen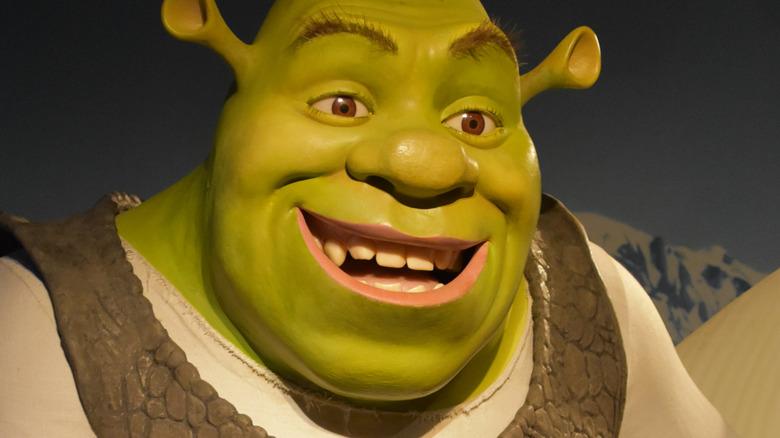 Ritu Manoj Jethani/Shutterstock
After all backorders and reservations were completed, the Steam Deck is easier than ever to get and it's slowly becoming more and more popular. Every day, more and more users are discovering the full potential of Valve's handheld PC gaming console as it supports a huge variety of customizations and mods – including things that weren't originally intended, like emulating games and other consoles. Some users have gone even further beyond and found ways around the limitations built into the console, like one user who found a way to play the entirety of the first "Shrek" movie on start instead of the Steam Deck's default boot screen.
In a video posted to the Steam Deck subreddit, user /u/thstephens8789 showed a few seconds of the intro scene to "Shrek" playing on the console. This wouldn't normally be a problem for true connoisseurs of film and cinema, but the movie was playing over the boot screen – which cannot be skipped. They were doomed to watch the entire movie every time the Steam Deck restarted. One commenter said that doing this made the original poster look "kinda dumb with his finger and his thumb in the shape of an L on his forehead." But how is this marvel possible?
Steam Deck to Steam Shrek: How is this even possible?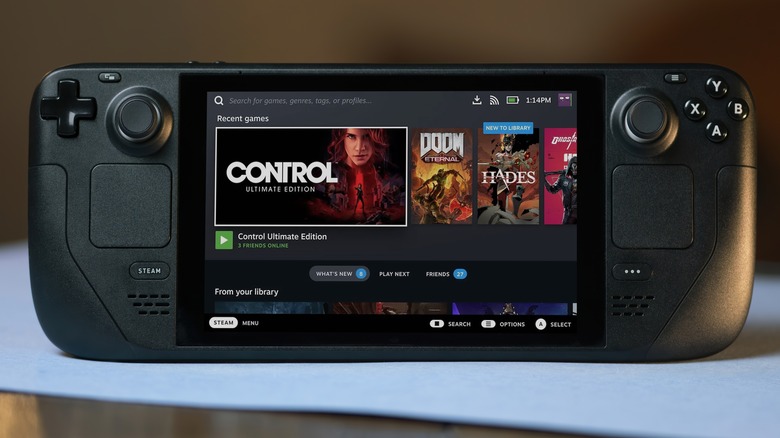 Mr.Mikla/Shutterstock
It doesn't normally take very long to get past the boot screen of the Steam Deck, and there are limitations built into the console to prevent whole movies playing on startup. One of the hidden ways the Steam Deck can be used is to extend or remove these limitations to allow longer videos to play during these sequences. Users have been doing this since the Steam Deck released, like earlier this year in March when a Reddit user posted their custom boot screen that replaced the Steam Deck logo with the well-known Valve logo sequence seen in most of the company's games.
The entire "Shrek" movie is much, much longer than the Valve logo, which required the original poster to bypass the normal restrictions. Replying to a comment on the video, /u/thestephens8789 said they followed a guide and wanted to try using "Shrek" as a test, not thinking it would work at all. With the help of the community and Valve support, one can only hope this nightmare of watching "Shrek" every time you want to play "Overwatch 2" on the Steam Deck will be ogre for the original poster soon.