Mortal Kombat Embraces A Whole New Genre In Upcoming Mobile Spin-Off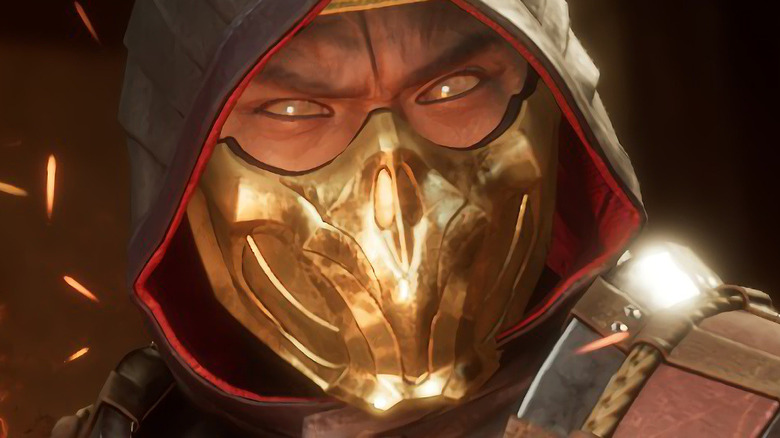 WB Games
As "Mortal Kombat" celebrates its 30th anniversary, the franchise shows no signs of slowing. In the last decade or so since Midway Games folded in 2009, developer NetherRealm Studios and now-publisher Warner Bros. Games have turned the once-controversial series into one of the world's most popular and recognizable fighting franchises. The 2021 HBO exclusive "Mortal Kombat" movie brought attention back to the legendary series, and 2019's "Mortal Kombat Mobile" remains one of the most popular games on the iOS and Google Play app stores. Now, it seems there's another "Mortal Kombat" title heading to players' phones to compete with "Mortal Kombat Mobile."
After closing the book on "Mortal Kombat 11" back in 2021, WB and NetherRealm plan to follow the console fighter up with a mobile "Mortal Kombat" game of a different vein. Revealed October 18, 2022, "Mortal Kombat: Onslaught" is not a sequel to "Mortal Kombat Mobile," it will be a different game with its own unique story, progression system, and gameplay mechanics. From everything WB has revealed about "Mortal Kombat: Onslaught," the upcoming game will serve as the studios' first foray into one of the most popular mobile game genres: collection and team-based strategy RPGs. 
Mortal Kombat Onslaught is a mobile collection RPG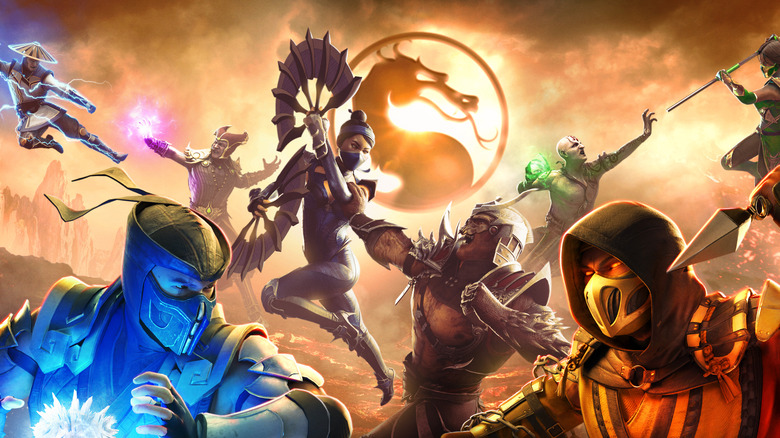 WB Games
In a press release on October 18, 2022, WB Games described "Mortal Kombat: Onslaught" as a "collection role-playing game." Series co-creator and NetherRealm CCO Ed Boon described it as a "strategic team-based collection RPG with fast-paced group melee combat." Boon also assured fans the mobile game will feel new while "still staying true to its core visceral nature." In a Tweet, NetherRealm Studios' Story and Voiceover Director Dominic Cianciolo was thrilled to talk about "Mortal Kombat: Onslaught," saying the game would include the series' first "mobile-exclusive cinematic experience" — which the press release described as being akin to console cutscenes.
WB Games said "Mortal Kombat: Onslaught" gameplay will involve "massive real-time group battles" and a team-building system featuring "a vast roster of characters." In key art for the game, characters like Sub Zero and Scorpion are, of course, depicted. Still, fan favorites like Shinnok and Jade can also be seen in the background, which hints at a roster spanning the "Mortal Kombat" series' entire history. Some of the most popular mobile games of all time are in this broad genre of collection RPGs, like "Raid: Shadow Legends" and "Genshin Impact," but the final form "Mortal Kombat: Onslaught" will ultimately take is still mainly a mystery — for now, at least.