Gotham Knights: The Minimum PC Specs Explained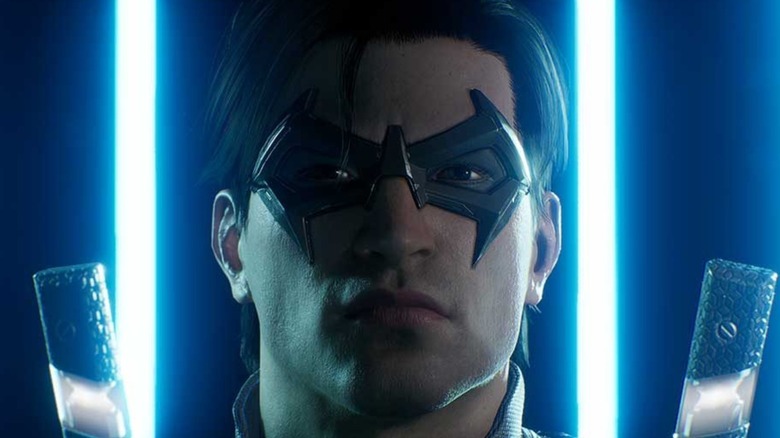 Warner Bros. Interactive Entertainment
As AAA games continue to grow more complicated, so must the machines that are required in order to run them. Large leaps in technical requirements from games are often marked by the release of new consoles and more powerful computer components. The PlayStation 5, Xbox Series S/X, and new generations of video cards from Nvidia, AMD, and Intel all represent some pretty significant leaps forward in graphics processing technology. But because of that, games such as the new "Batman" action title "Gotham Knights" that seek to take advantage of this higher threshold in processing have some pretty significant spec requirements.
It was announced early on that "Gotham Knights" would be a PC and next-gen console exclusive due to older consoles not being powerful enough to be able to run the game, but while PS5 and Series S/X players can be fairly confident that Warner Bros. Games Montreal will have made sure that the game runs adequately on their consoles, PC players don't have any such assurances. Gaming PCs can be assembled from a much wider range of components and therefore have a much wider range of gaming capabilities. The PC system requirements for "Gotham Knights" have been posted on the game's Steam page. Here's what they are and what they mean.
Gotham Knights has moderately high system requirements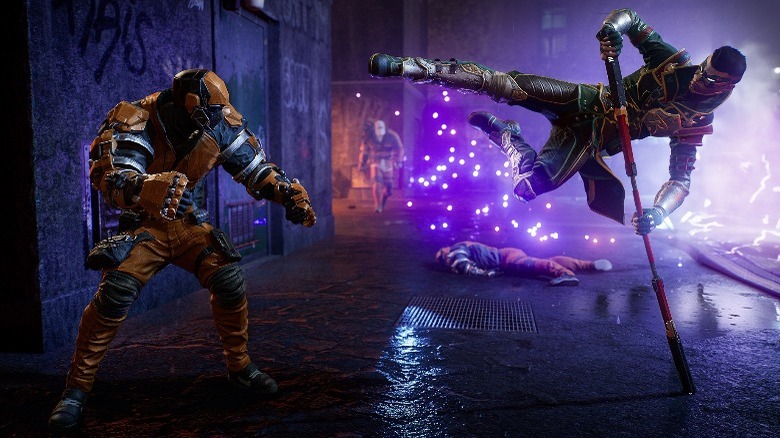 Warner Bros. Interactive Entertainment
The Steam page for "Gotham Knights" has listed both the minimum PC requirements in order for the game to run at all and the recommended requirements in order for it to run well. The specs for the minimum requirements are as follows,
Operating System: Windows 10 64-bit

Processor: Intel Core i5-9600K (3.7 GHz) or AMD Ryzen 5 3600 (3.60 GHz)

Memory: 8 GB RAM

Graphics: Nvidia GeForce GTX 1660 Ti or AMD Radeon RX 590

Direct X: Version 12

Storage: 45 GB
To start, users will need systems running Windows 10 or 11 with a minimum of 8 GB of RAM installed and 45 GB of storage on an available hard drive. While players who've dropped thousands of dollars on high-end PCs in the last few years probably don't need to worry, most of the software and parts listed here as the minimum requirements are primarily mid-range components from just the last few years. The Intel Core i5-9600K, AMD Ryzen 5 3600, Nvidia GeForce GTX 1660 Ti, and Radeon RX 590 were all considered mid-tier components when they were released between the years 2018 and 2020. Gamers with older or less powerful hardware are not likely to be able to play the game. This includes the GTX 1060 which a survey conducted by Steam in September indicated is still the most popular GPU on the platform.