New Gotham Knights Announcement Has Fans Seeing Red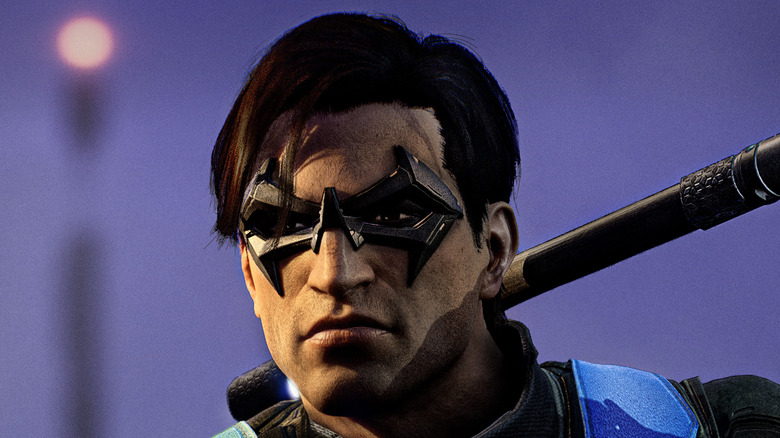 Warner Bros. Games
"Gotham Knights" finally seems like it's in a good place. After its announcement in 2020, the game was delayed from 2021 before receiving a release date earlier this year. Some Steam fans also briefly spotted a listing for a beta test on the platform, leading them to feel optimistic about the title's future. Now WB Montréal has released a new gameplay video featuring Nightwing and Red Hood working together. However, the footage was accompanied by a quiet change for "Gotham Knights." Despite a previous announcement for Xbox One and PlayStation 4, the logos don't appear alongside other platforms like PS5 and Xbox Series X|S at the end of the feature.
To clear up any doubt that this was an oversight or a mistake, the "Gotham Knights" FAQ page has been updated. Under the question of which platforms the entry is coming to, it lists the current-gen consoles and PC along with a statement that "Gotham Knights" will not release on last-gen systems. The next section provides a brief explanation regarding the topic: "To provide players with the best possible gameplay experience, the game will release on PlayStation 5, Xbox Series X|S and PC and will not be available for PlayStation 4 or Xbox One consoles."
The move has caused quite a stir among players.
Persistent next-gen console scarcity divides Gotham Knights fans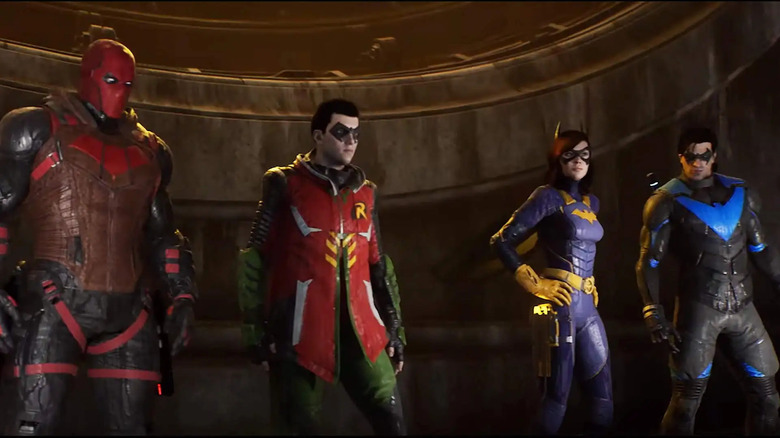 Warner Bros. Games
Reactions to the change in platforms have been mixed, although it seems like there is one key divide. Many people with one or both of the new consoles are happy about the news, as they think the old versions will hold the "Gotham Knights" back. Those who don't have the new systems aren't happy because they want to play the game. One fan wrote on Twitter, "Thanks for leaving the [PS4] players behind. [You] know most people can't even get a hold of those consoles." Others, like @Wedel9, expressed similar sentiments on the last-gen versions being canceled.
Over on Reddit, some gamers seemed pleased by the decision to drop the old consoles for "Gotham Knights." One person said, "Nice, glad to see devs moving away from the old systems. Hopefully more consoles will be available by then." A second individual agreed, pointing out that almost two years have gone by since the new console generations debuted. Another person brought up WB releasing "Shadow of Mordor" on Xbox 360 and PS3, but someone else quickly reminded them that the last-gen version of that game was cut down significantly. Ultimately, only time will tell if WB Games Montréal and Warner Bros. Interactive made the right move for their latest project.