The Callisto Protocol's Developers Hit Back At Delay Rumors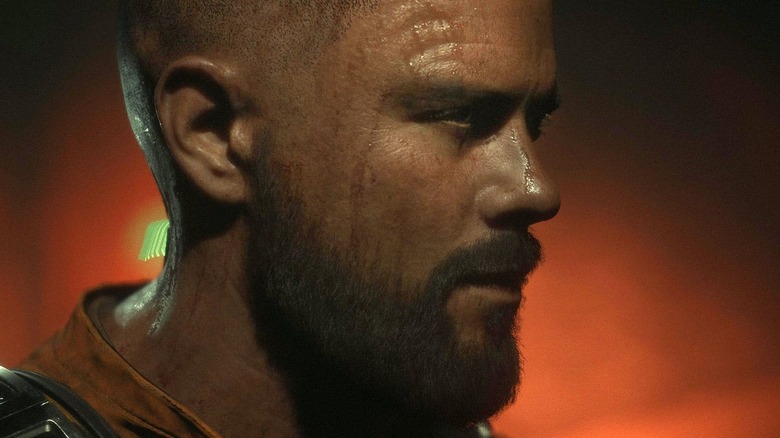 Striking Distance Games
Among the many sci-fi horror games releasing in the near future is "The Callisto Protocol," a game headed by the co-creator of "Dead Space" Glen Schofield. While the creator feels conflicted about the upcoming remake of "Dead Space," Schofield's latest project, "The Callisto Protocol," comes out almost two months prior on December 2, 2022. However, according to a listing from Epic Games, the release date had been pushed back more than three months to February 12, 2022.
This date was initially listed in Epic Games' announcement for its 2022 Halloween sale, but no other retailer had the game listed for February 12. This would have been a significant delay for the game and one that would have been unannounced until now. But, as it turns out, the listing was just an error. In the Halloween announcement on Epic Games' site, the date has since been corrected, but a screenshot from ResetEra user AshenOne shows what the listing looked like before it was fixed.
In a tweet on the game's official page, "The Callisto Protocol" developer Striking Distance Studios responded to these rumors and addressed fans. In addition to solidifying a release date of December 2, 2022, Striking Distance Studios confirmed that "The Callisto Protocol" will also feature a 60 FPS performance mode — a feature that's become a bit of a hot topic in the community after gamers learned that "Batman: Gotham Knights" lacks a performance mode on console.