Why Dead Space's Creator Feels Conflicted About The Remake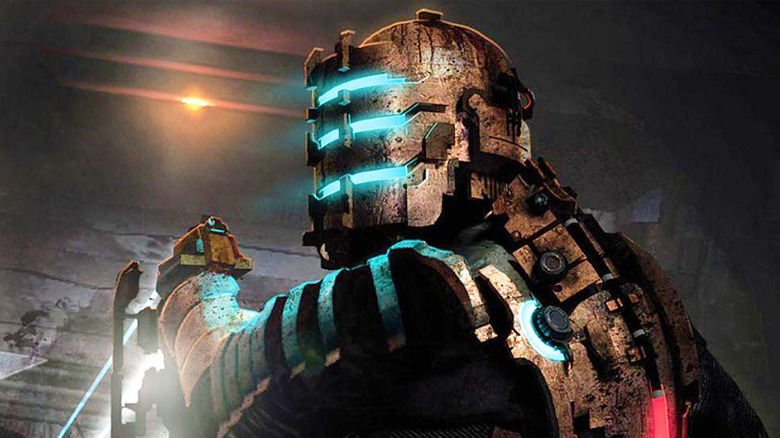 EA
The original creator of "Dead Space" feels a bit weird about the remake that EA is currently working on. In an interview with Game Informer in its magazine (via IGN,) "Dead Space" creator Glen Schofield shared his feelings about EA remaking the original game without him. "I took [the announcement] as a compliment. I still do take it as a compliment. I'm still kind of bummed about it too. There's this weird, weird thing, like you're not attached to your own game," Schofield said. "It's a weird feeling. [...] They want to make a game better than the one you made."
Advertisement
Schofield, who is working on "The Callisto Protocol," a sci-fi horror game set in the "PUBG" universe, has moved on from the series, it's understandable that he feels strange about his game being remade with the intention to improve upon it. Schofield was credited as creator and executive producer of "Dead Space" and provided some input on "Dead Space 2" before leaving EA and Visceral Games to co-found Sledgehammer Games. While Schofield understandably has a strange relationship with the "Dead Space" remake, that doesn't mean that he wants the game to fail. In fact, he wants the opposite.
Dead Space creator still wants the remake to succeed
Just because Schofield has some mixed feelings about "Dead Space" being remade without him, doesn't mean he wants the remake or the series to fail. Since moving on from EA, Schofield has spoken positively about "Dead Space" even calling the game the highlight of his career in 2019 (via Ars Technica.) "I do wish them well because I want to see the franchise live: that's where I want to be. I want to play it. I want them to do well. I'm glad the franchise is now given a second life."
Advertisement
While it seems unlikely that Schofield will get to return to "Dead Space" anytime soon, "The Callisto Protocol" seems to be a spiritual successor to the franchise. "The Callisto Protocol" doesn't have a set release date just yet, so it likely won't have to compete directly with the "Dead Space" remake when it launches in January 2023. Unlike some remasters and remakes that have a lighter touch, the "Dead Space" remake is set to improve upon the original, being built from the ground up. The game appears to be inspired by the successful "Resident Evil 2" remake, which was also completely rebuilt. Hopefully, the "Dead Space" remake lives up to the expectations that both fans and the original creator have for it.
Advertisement