Netflix Details Big Cloud Gaming Plans
Netflix is already a massive player in streaming, and now, thanks to an announcement made at TechCrunch Disrupt 2022, the company aims to conquer another major entertainment category: gaming.
That said, this won't be the first time Netflix has invested in gaming. It all started with the 2018 "Black Mirror" episode "Bandersnatch," an interactive choose-your-own-adventure special with multiple endings based on the player's choice. Things escalated in July of 2021 when Netflix started getting serious about gaming after hiring former EA producer Mike Verdu as VP of Game Development.
Many were surprised to see Netflix share that gaming would become available at no additional cost shortly after Verdu's involvement was announced. Sure, the organization may focus on mobile games, but the fact that these titles will be available for no additional cost to Netflix members is still quite impressive.
At the TechCrunch Disrupt 2022 event, Verdu dropped not one but two bombs for gamers to chew on. First, he shared that the brand is "seriously exploring a cloud gaming offering." On top of that, Verdu shared that Netflix has plans to open a gaming studio in Southern California. Here's what Netflix's VP of Game Development had to say about these two revelations.
Netflix wants gaming to be seamless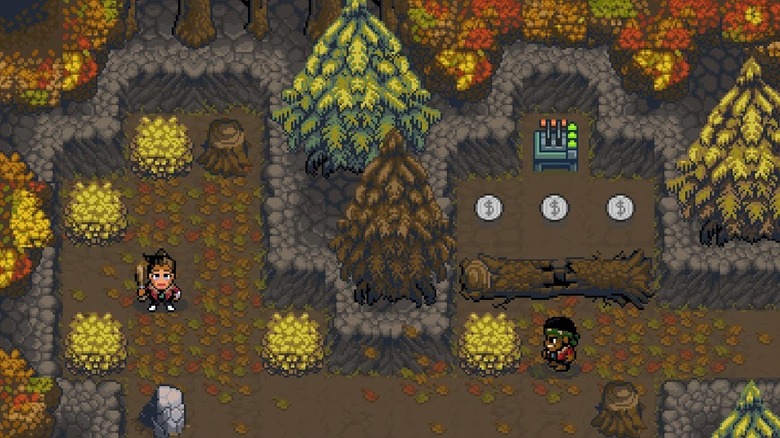 Netflix
Elaborating further on the exciting announcements, Verdu told the TechCrunch Disrupt audience, "It's a value add. We're not asking you to subscribe as a console replacement. It's a completely different business model. The hope is over time that it just becomes this very natural way to play games wherever you are."
Netflix currently has 35 games available to subscribers using Android and Apple devices. Some options include "Hextech Mayhem: A League of Legends Story," "Stranger Things: 1984," "Exploding Kittens," and "Heads Up!," offering connections to familiar franchises to draw players in. In addition, there are currently 14 games being developed by Netflix, and Verdu shared that, eventually, the goal is for Netflix originals to make up about half of the titles offered.
As for the new studio, Verdu had some more details on that as well. Netflix has hired Chacko Sonny, former "Overwatch" Executive Producer, to lead the SoCal studio. Verdu said the following about this star-studded new addition to the team: "He could have done anything, but he chose to come here. You don't get people like that coming to your organization to build the next big thing in gaming unless there's a sense that we're really in it for the long haul and in it for the right reasons." 
With these developments, gamers have every reason to keep their eyes on Netflix as a gaming platform.