Can You Play Fortnite On Steam Deck?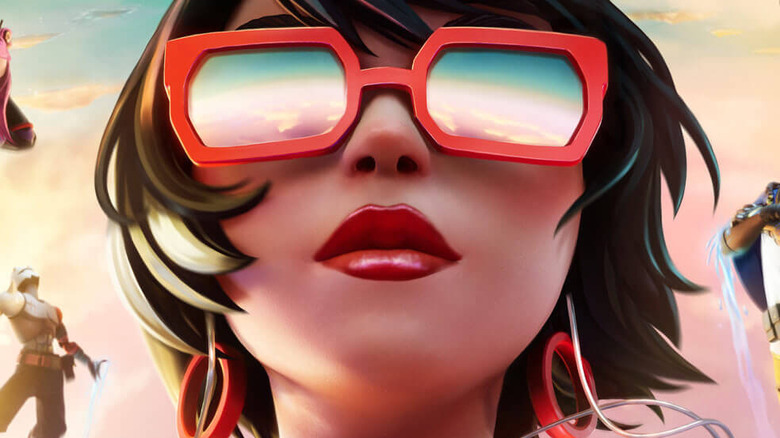 Epic Games
The Steam Deck offers more customization options than meets the eye – one user even replaced its boot screen with the full "Shrek" movie. Valve's handheld console works best when playing games through the eponymous storefront, but it can download and play titles from other sources too, including battle royale behemoth "Fortnite." Playing "Fortnite" through the Steam platform is technically impossible, as the Easy Anti Cheat required to run it only works with the Epic Games launcher. Thankfully, Steam Deck users can approach the problem from a different angle.
Advertisement
Despite its status as one of the world's most popular games on several consoles, PC players can only enjoy "Fortnite" through the Epic Games client as part of its publisher's efforts to prevent cheating. In early 2022, Epic Games CEO Tim Sweeney tweeted that "Fortnite" would not come to the Steam Deck due to a lack of compatibility with Easy Anti Cheat. However, with a semi-official workaround and an Xbox Cloud Gaming subscription, getting "Fortnite" to work on a Steam Deck takes hardly any time at all.
Running Fortnite through Xbox Cloud Gaming on Steam Deck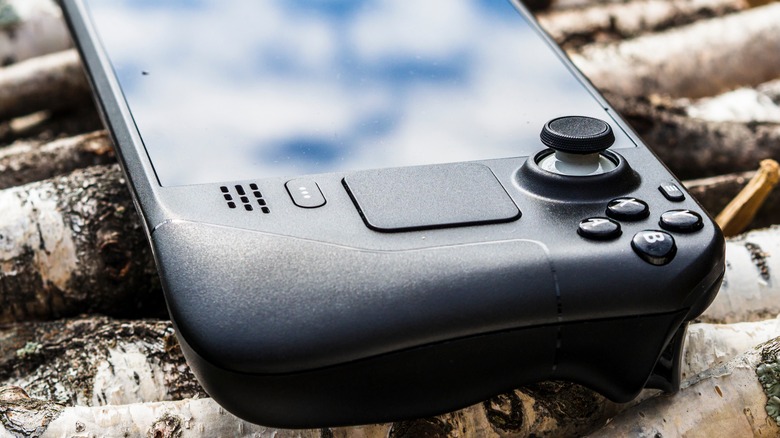 Esa Riutta/Shutterstock
The Steam Deck did not support Xbox Cloud Gaming at launch. Thanks to Microsoft and Valve working with fan contributors to bring the service to the handheld, Steam Deck users can now access Xbox Cloud games through Microsoft Edge – even "Fortnite." In an official Reddit post, Microsoft Edge community manager MSFTMissy detailed instructions on how to set up the service:
Advertisement
Go to Desktop mode and click on the "Discover Software Center" icon
Open the menu and go to the Internet tab, then locate Microsoft Edge Beta within the Web Browsers section
Go back to the Desktop and go to the Internet App through the Applications Launcher
Right-click on "Microsoft Edge (beta)" and select "Add to Steam." Scroll down to select "Microsoft Edge (beta)."
Go back to Applications Launcher, open the System menu, and select Konsole
In the Konsole text box enter the following:  flatpak –user override –filesystem=/run/udev:ro com.microsoft.Edge
Launch Steam, then right-click the "Microsoft Edge (beta)" app in the library. Change the name of the app to "Xbox Cloud Gaming (beta)"
Add "–window-size=1024,640 –force-device-scale-factor=1.25 –device-scale-factor=1.25 –kiosk "https://www.xbox.com/play" to the Launch Options text box
After this, launch the Microsoft Edge (beta) app from the Steam library – which should have been renamed to Xbox Cloud Gaming (beta) – to be taken to the Xbox Cloud Gaming homepage. From there, you can play "Fortnite" directly in the browser. MSFTMissy also left instructions on how to enable gamepad support for Xbox Cloud Gaming on the Steam Deck.