Pilotwings 64 Turned This Leisurely Bonus Level Into A Nightmare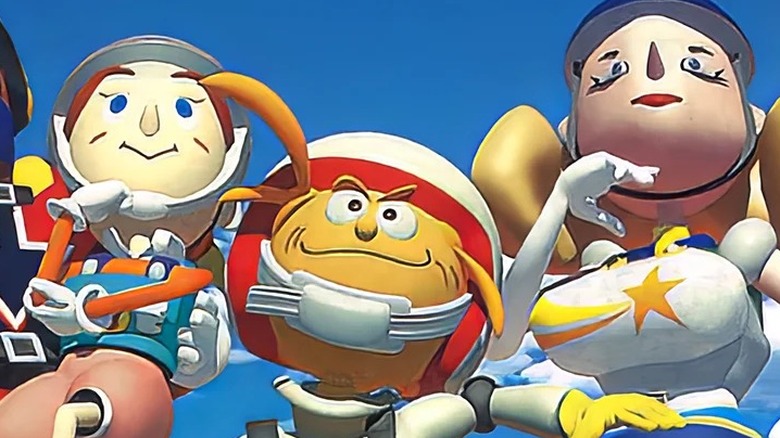 Nintendo
In general, classic games added to the Nintendo Switch Online retro library run well despite their age and offer players a chance to re-live some of Nintendo's most revered titles in HD quality. In fact, the most prominent complaint regarding the Expansion Pack-only service stem from the strange Nintendo 64 control scheme used for the Switch. Nintendo has ported many classic entries since the N64 retro library went live, with aerial simulator "Pilotwings 64" recently added to the ranks.
Advertisement
Fans of the 26-year-old game have taken to the skies once again, but as one player found out, the Switch "Pilotwings 64" port has a major problem. Rhod Broadbent, who heads Dakko Dakko studio and previously worked on the "Fable" and "Star Fox" series, posted a video of this problem in action. According to Broadbent, one of the most relaxing levels from the original "Pilotwings 64" has turned into a nigh-impossible feat of thumb-mashing endurance on the Nintendo Switch.
Pilotwings 64 on Switch has an FPS problem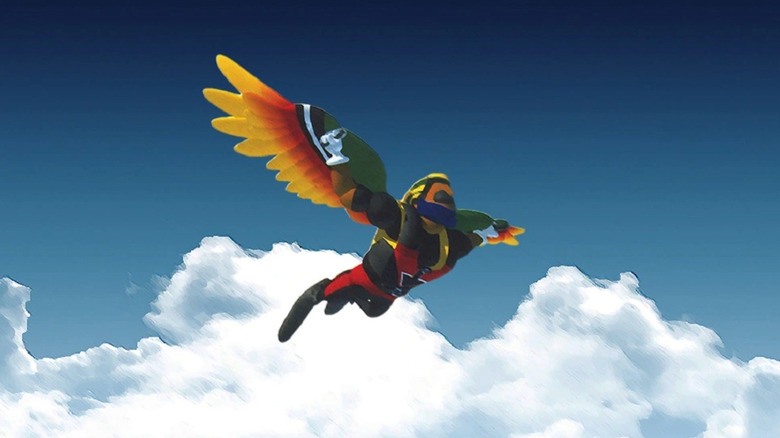 Nintendo
In the free-roaming, scoreless area of "Pilotwings 64" titled "Holiday," players fly around the sprawling zone as a Birdman and calmly take photos — it's meant to be something of a break from the high-stakes, score-focused main game. In this stage, players press the A button to flap the Birdman's wings every few seconds and keep him aloft. Because of the uncapped framerate on the Switch, the timing for pressing these flaps is reduced immensely, resulting in the below video shared by Rhod Broadbent.
Advertisement
I did the science: N64 (red) vs Switch (grey) #Pilotwings64. New version has indeed lost its chill.

The flap timing seems tied to framerate (common back then), and hasn't been adjusted for much higher FPS NSO version. https://t.co/wpy6au9yQP pic.twitter.com/Bvt9Awij0Y

— Rhod Broadbent (@sdrhod) October 20, 2022
In the original "Pilotwings 64," the Birdman performs just fine, but on the Switch, no amount of button mashing can save him from crashing into an easily-avoidable castle. On the Nintendo 64, most games ran at low framerates, though some were programmed to hit 60 FPS while "taking into account lower framerates," according to longtime emulator user LuigiBlood. "Pilotwings 64" was one of these games. The Nintendo Switch N64 emulator doesn't factor in these intentional limitations, forcing games to run at their highest framerate. 
Advertisement
Talking to VGC, Broadbent explained that this means more flapping to keep the Birdman aloft because the higher FPS rate increases the game's interpreted time between button presses. It can be disappointing for a game to come out with a sub-par framerate, like the low FPS of the upcoming "A Plague Tale: Requiem," but at least it will still be playable. When FPS is tied to gameplay, it can render an older title broken in modern times.