Hands-On Previews For The Callisto Protocol Are Raving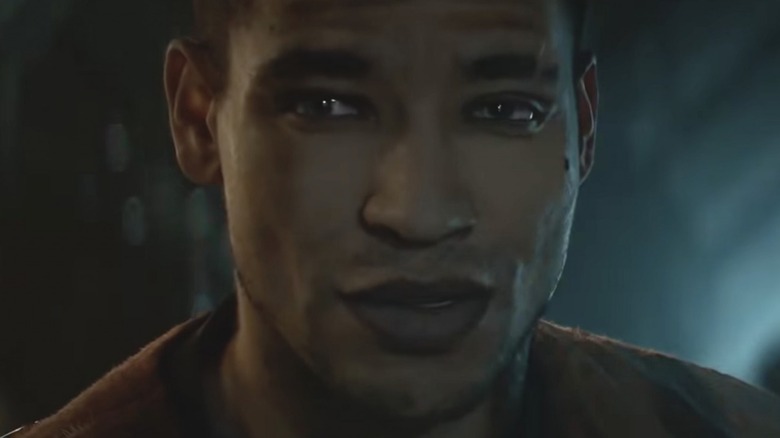 Krafton
"The Callisto Protocol" isn't very far off, but previews for the sci-fi horror game have dropped, and so far, players seem impressed. While the horror title lost its connection to the "PUBG" universe, "The Callisto Protocol" seems to have something else to make it stand out in the survival horror genre — an intense melee combat system. In GameSpot's preview of "The Callisto Protocol," Jordan Ramée said that the melee combat in "The Callisto Protocol" felt unique, encouraging close-quarters combat against whatever terrifying monstrosity stares players down. In other similar types of games, players are often armed with ranged weapons and encouraged to keep enemies at a distance.
While the protagonist of "The Callisto Protocol" has a firearm, it deals less damage than melee attacks and possesses limited ammo, forcing players to fight enemies up close and personal. While Ramée noted that this focus on melee combat took a little terror out of the survival horror title, enemy encounters were no less demanding. Ramée also said that while the protagonist frequently talks to himself, cutting some of the tension, the atmosphere and environment of "The Callisto Protocol" is ominous enough to keep players on their toes.
Melee combat is a highlight of The Callisto Protocol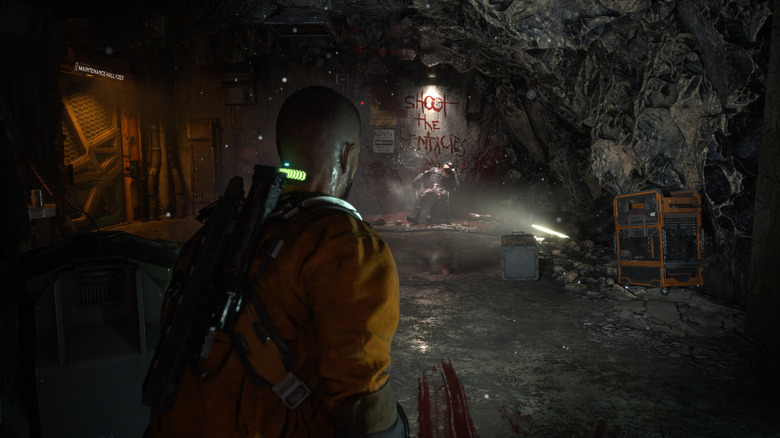 Krafton
In IGN's preview of "The Callisto Protocol," Stella Chung noted that the protagonist felt heavy to control, moving less like an action hero and more like an average person. Chung said that the protagonist's general movement and attacks are slower than gamers might expect and that his sprint is more akin to a jog. That said, Chung praised the combat system in "The Callisto Protocol," highlighting the dodge and block mechanics. When an enemy attacks, players can either move the right stick in the opposite direction to dodge or hold the stick back to block, reducing damage. Players can even chain dodges together, although Chung said that was easier said than done, especially if there are multiple enemies.
In Windows Central's preview of "The Callisto Protocol," Matt Brown said that players should expect to die frequently in "The Callisto Protocol" as the game encourages, and at times requires, a plan of attack. "While 'Dead Space' fans will feel at home, the game has ambitions to offer more than a spiritual successor, with an enthralling blend of well-crafted combat and traditional horror tropes," Brown wrote.
"The Callisto Protocol" releases on December 2, 2022, on Xbox One, Xbox Series X|S, PS4, PS5, and PC — with developer Striking Distance debunking rumors that the game might be delayed.