Fortnite: How To Get Queen Summer And Mr. Meeseeks From Rick And Morty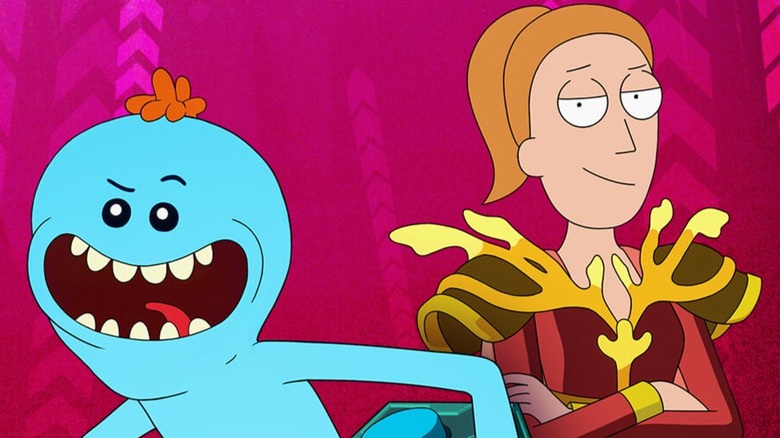 Epic Games
From "Marvel" skins to Reboot Rally rewards, players have had a lot of opportunities to collect cosmetics in "Fortnite." Now, the battle royale has a treat in store for "Rick and Morty" fans, with new Queen Summer and Mr. Meeseeks content on offer. 
Epic Games announced the addition of Outfits themed around the two characters on October 18. Beyond playing as Queen Summer and Mr. Meeseeks, "Fornite" gamers can fight like them too with the following accessories: the Glorzo Egg Back Bling, Gutsy Grabber Pickaxe, and Glorzo Fighter Ship Glider for Queen Summer and the Meeseeks' Box Back Bling, Summoned Katana Pickaxe, and Meeseeks Manifest Glider for Mr. Meeseeks.
For a show with plenty of hidden references, it feels fitting to have a fully fleshed-out experience in "Fortnite" as "Rick and Morty" mainstays. With Queen Summer and Mr. Meeseeks already in "Fortnite," players may wonder how to add them to their collection. Thankfully, it's a straightforward process.
Shell out some V-Bucks for Queen Summer and Mr. Meeseeks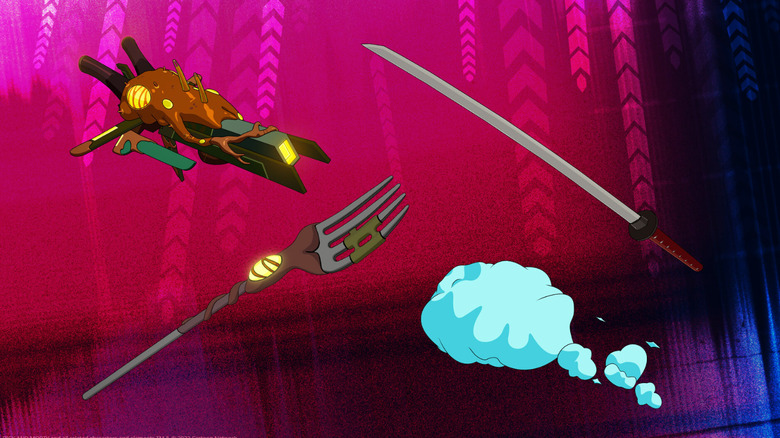 Epic Games
Players can simply buy Queen Summer and Mr. Meeseeks in the "Fortnite" Item Shop. Epic Games has priced the Queen Summer Bundle and the Mr. Meeseeks Bundle at 2,100 V-Bucks each (via I Talk). Your can also buy some of the items on their own. Both the Outfits cost 1,500 V-Bucks each, and all of the weapons go for 800 V-Bucks a pop. Considering both characters come with two weapons, the bundles offer a 3,100 V-buck value — not including the Back Bling, which you can't acquire separately.
There's no telling whether Queen Summer and Mr. Meeseeks are here to stay or if they're only offered for a limited time. And, as an added bonus, the Mecha Morty Outfit has returned along with the full Morty, C-137 Set, which features the Morty's Backpack Back Bling, Space Snake Pickaxe, Look at Me! Wrap, and Get Schwifty Emote.