Unpacking The Metal Gear Solid 3 Remake Rumors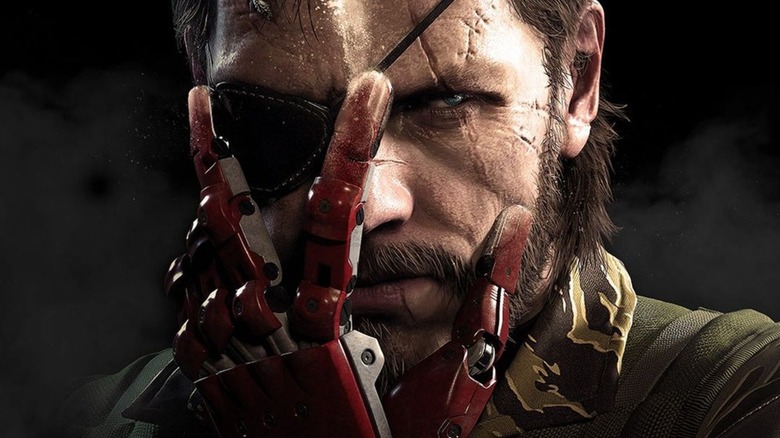 Konami
In October 2021, rumors started pointing towards a "Metal Gear Solid 3" remake. There have been no official updates concerning the remake, but things continued to look promising. Earlier this year, some "Metal Gear Solid" games were pulled from various online storefronts right around the time of the series' 35th anniversary. Gamers thought that the games could be getting remade or ported to newer consoles, but nothing has been confirmed yet.
Advertisement
The rumor mill hasn't stopped, and an allegedly leaked video started making its rounds on Twitter. The video, which can be found on the Twitter page of @zcSOLIDxSNAKEzx, featured a picturesque scene of trees and a series of morse code at the end. According to that source, the clip was found in a now-hidden video on Virtuos' YouTube page. The video was shared across Twitter, and rumors started pointing to a reveal at the Game Awards later this year.
According to fans, the Morse Code includes the date December 8, 1964. December 8, 2022 is the date of the Game Awards, and 1964 is the year that "Metal Gear Solid 3" is set in. This rumor was also padded with a public video from Virtuos that included an artist working on "Metal Gear Solid" assets, as spotted by Twitter user @GGFTL1.
Advertisement
However, there are some major hints that the video that started this particular rumor is false.
Metal Gear Solid 3 and unique assets
Twitter user @GGFTL1 also found that the scene of the trees was shown off as a free Unreal Engine 5 assets pack, which seemed to discredit the rumor about "Metal Gear Solid 3." As the same user pointed out, it would be odd for developers to use that video instead of original work for a game that's considered one of the best video games of all time.
Advertisement
The original person who leaked the video explained that the scene could have been used by the game developers for "quick promotion purposes." However, that doesn't hold up too well considering there's no confirmation that the original video was ever related to Virtuos in the beginning.
While this particular rumor may not pan out, it's worth noting that there could be a remake in the future. There were already a few reasons to think that the game could be making an appearance soon, and the Game Awards 2022 would be a great place to announce it. Plus, fans were on board with the idea prior to the "leak" being exposed.