Metal Gear Solid Celebrates 35 Years By Bringing These Huge Games Back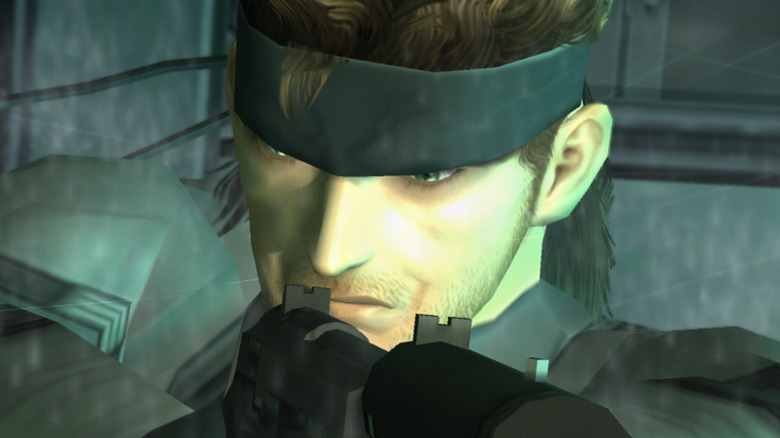 Konami
In celebration of the 35th anniversary of "Metal Gear Solid," Konami is seemingly preparing to put old games back on sale. Back in November, "Metal Gear Solid 2: Sons of Liberty" and "Metal Gear Solid 3: Snake Eater" were pulled from stores due to licensing issues, but those games may soon be making a comeback. As reported by VGC, a tweet from the Japanese "Metal Gear" account teased the return of select titles.
Advertisement
"The Metal Gear series, launched on 13 July 1987, celebrates its 35th anniversary today. We are preparing to resume the sale of titles that had been temporarily suspended," the tweet read.
While the tweet does not specifically call out the two games listed above, there aren't really any other options for "Metal Gear" titles that have been temporarily pulled from sale. At the time when the games were pulled, Konami stated that the issue was due to historical footage used in the games, which the company would need to relicense in order to continue selling them. Right now, the details of the games' return is unclear. 
Will the games be relisted or ported to the new consoles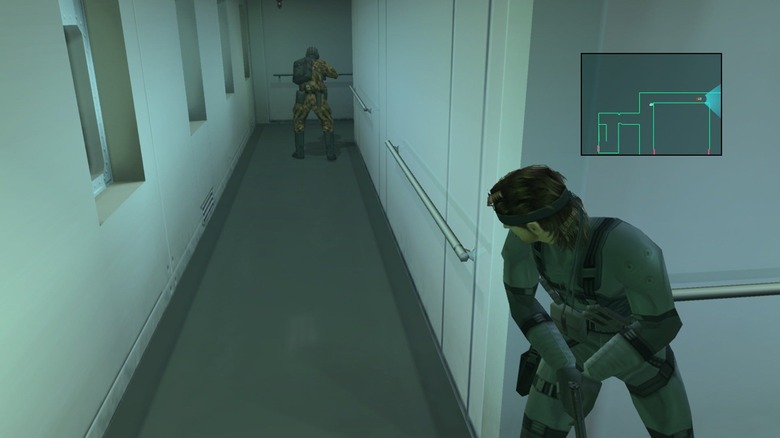 Konami
As it stands, the first three "Metal Gear Solid" games were removed from PS3, Vita, and PS Now storefronts, and the HD collection of "2" and "3" was pulled from Xbox 360. There are a few other titles that were pulled from services, like the 3DS and Nvidia Shield, as well. While the Xbox 360 collection was backwards compatible and could be played on an Xbox One or Series X|S, the PS3 versions of the games would have to be included in Sony's new PlayStation Plus service in order to be accessible, since PS3 games aren't backwards compatible with the PS4 or PS5. Konami itself has not commented on its intentions in reintroducing the removed games, but some fans are curious if ports may be in the future.
Advertisement
Considering the success that "Metal Gear Rising: Revengeance" got from memes, Konami could be considering porting the older games to modern consoles in hopes of generating additional sales. There were also rumors that Konami was working on a remake of "Metal Gear Solid 3: Snake Eater," so it's possible that it wouldn't want to port a game that it's going to release a new version of down the road. There have not been any announcements or rumors that Konami is working on a new "Metal Gear" title after "Metal Gear: Survive," which came after Hideo Kojima departed that company.