IKEA Is Threatening To Sue This Indie Dev. Here's Why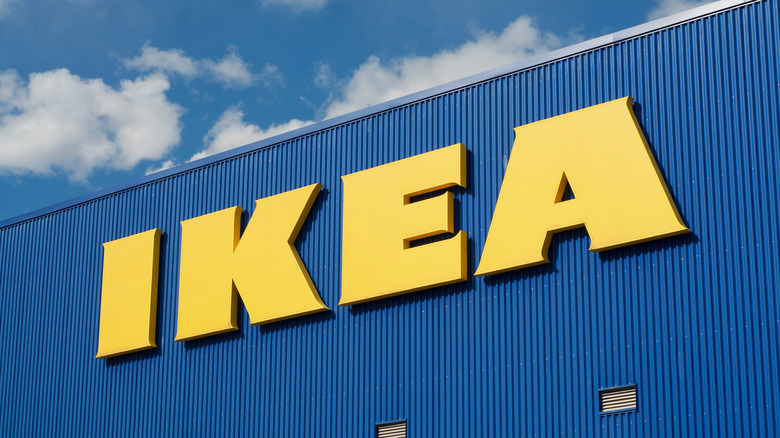 Marlon Trottmann/Shutterstock
There are few things more creepy than an empty furniture store at night, a concept that developer Jason Shaw expanded into a full-fledged survival horror game. "The Store is Closed" pits players against the ominous Managers and a variety of other monsters in their goal to escape an infinite furniture warehouse. It's an ambitious game that had a very successful Kickstarter campaign, raising almost six times the amount requested, and if everything goes according to plan, it's due to come out in 2024. But on October 28, 2022, the "The Store is Closed" developer revealed that they were contacted by IKEA, which has been trying to break into gaming for some time.
Originally reported by Kotaku, Shaw, also known as Ziggy, has been served with a cease and desist order for "The Store is Closed." The letter cites its many similarities to real-life IKEAs, including the branding and color, its grey paths and showroom layout, directional signage, and even furniture that apparently looks like something IKEA would sell.
"The Store is Closed" doesn't mention IKEA by name anywhere it's listed, but the comparison isn't totally unfounded. According to the Kickstarter page, the game is based in the community-submission-driven SCP world and is directly inspired by an entry that describes an otherworldly, infinite IKEA. 
The game must change significantly to comply with the cease and desist letter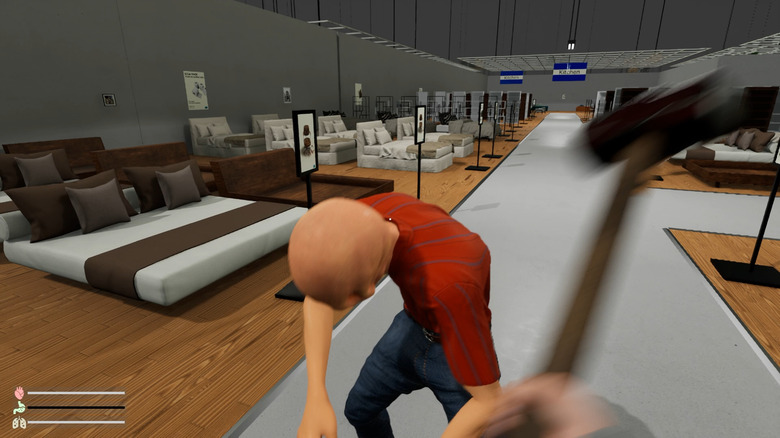 Ziggy
According to Kotaku, which received a copy of the cease and desist letter, lawyers representing IKEA demanded that the developer "remove all indicia associated with the famous IKEA stores" from the game. Represented by IP legal firm Fross Zelnick, IKEA asserts that the game copied its blue box building, branding style, logo design, signage, and even furniture. The cease and desist letter references trademark law, then gives Shaw "ten working days of the date of this letter" to make all of these changes. However, Shaw doesn't think all of these accusations are accurate, specifically that he copied furniture.
"I bought generic furniture asset packs to make this game," Shaw told Kotaku, which means IKEA would have to instead take issue with the asset creators if they did copy the low-cost furnishing style. The Alpha build of the game apparently had an IKEA-like building (with a different name) behind the title screen, but the rest of the game exclusively takes place inside. The cease and desist letter also references media coverage of the game, some of which say it is "set in IKEA," which lawyers claims causes readers to "make an association with IKEA stores."
Shaw now has no choice but to comply with the cease and desist letter within ten days. "I was going to spend the last week ... preparing an update for all the new alpha testers," Shaw said to Kotaku. "But now I've got to desperately revamp the entire look of the game so I don't get sued."