The Sims 5 Allegedly Hacked Way Before Release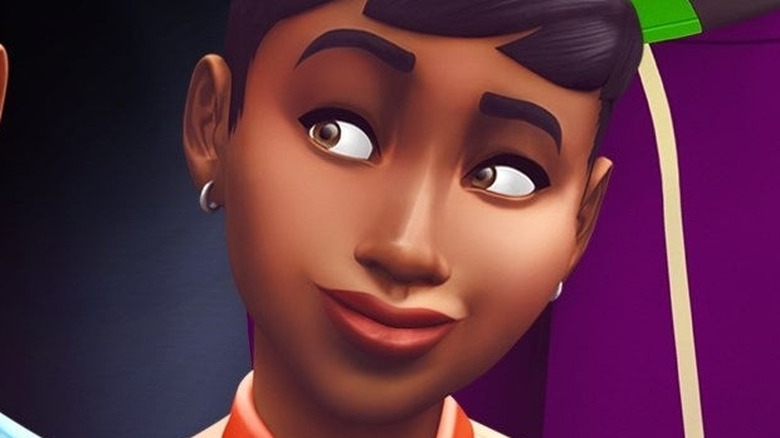 EA
Just a few weeks ago, over eight years since "The Sims 4" came out, EA finally gave eager fans some news about the next main "Sims" game during a Behind The Sims stream. "The Sims 5" has the working title Project Rene, a name that – according to franchise Creative VP Lyndsay Pearson — was chosen because it symbolizes the renewal of the series and a return to "The Sims" roots and core DNA. Fans of "The Sims" games have been waiting for a long time to play the fifth installment of the longstanding franchise, but some players just couldn't wait. 
Advertisement
According to a report published Nov. 1, 2022 by Insider Gaming, hackers have found a way to play the next "Sims" game — or at least an early build of it — without being playtesters. Anonymous sources shared details with Insider Gaming and reportedly proved they've been able to "crack and pirate" the current version of "The Sims 5," of course not wanting to reveal their names to avoid backlash. 
Project Rene began public playtests on October 25, but only a select few who were invited directly were able to access the build. Apparently, hackers figured out how to imitate a playtester token and gain access to "The Sims 5" before EA even has a release date for the game. 
How the hackers cracked Project Rene – and what they learned
According to Insider Gaming's anonymous sources, the hackers generated their own versions of denuvo tokens to break into Project Rene playtesting environment. Denuvo tokens are essentially a form of DRM intended to limit access to only those with a token, but the hackers claim to have used a denuvo token generator to bypass approval. The hackers reportedly showed off gameplay on private servers as well, which would totally remove them from any chance of being caught by EA. 
Advertisement
The hackers revealed some information about the upcoming "Sims" game, but the details aren't as juicy as some fans might have hoped. Apparently, Project Rene is currently unencrypted and is being developed on Unreal Engine 5, which hackers claimed made it "real easy" to crack. The game can be run online or offline with these types of denuvo tokens, too, which strongly implies "The Sims 5" will not be an online-only game.
However, other details on "The Sims 5" are sparse, with most of what fans officially know coming from the Sims Summit stream last month — fans don't even know whether "The Sims 5" will be free-to-play like "The Sims 4." EA has yet to respond to the hackers' claims, and Insider Gaming's anonymous sources have yet to reveal whether they will make these denuvo tokens public. 
Advertisement