Kojima's Overdose Might Have Leaked In The Weirdest Way Possible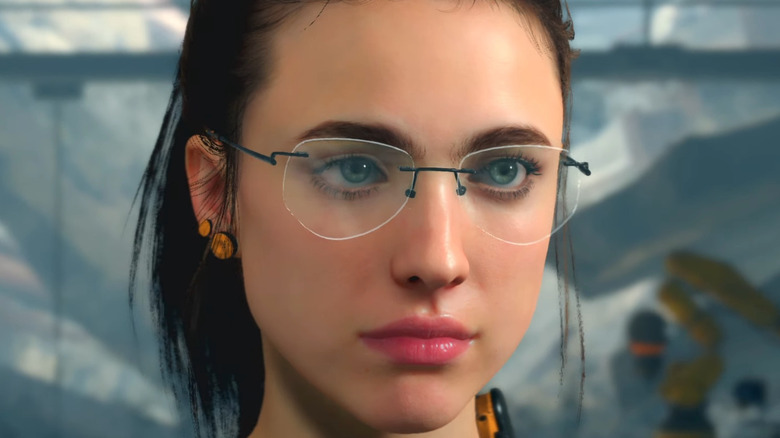 Sony Interactive Entertainment
Gamers have patiently been waiting for a new game from legendary game director Hideo Kojima. Of course, many know Kojima from his work on the "Metal Gear Solid" series. But, after his less-than-amicable split from Konami that canceled his "Silent Hill" game, he dazzled gamers with his unique genre-bending "Death Stranding." Soon after gamers concluded their "Death Stranding" playthroughs, they began clamoring for any new information about Kojima's next game, especially after Kojima announced that his next game would change video games forever.
Although Kojima has remained silent about the details of his next game, rumors began spreading that Kojima was working on a "Death Stranding" sequel earlier this year. But according to reports, "Death Stranding 2" isn't the only game Kojima is working on. in June of this year, it was rumored by tryhardguides that Kojima was also working on a horror game titled "Overdose." And the alleged leak hinted that one of the actresses featured in "Death Stranding," Margaret Qualley, would play a pivotal role in the upcoming horror game.
Recently, what looks to be gameplay footage of "Overdose" surfaced online, exciting fans. And although the leak confirms previous rumors, the presentation was weird, to say the least.
A shirtless man reveals all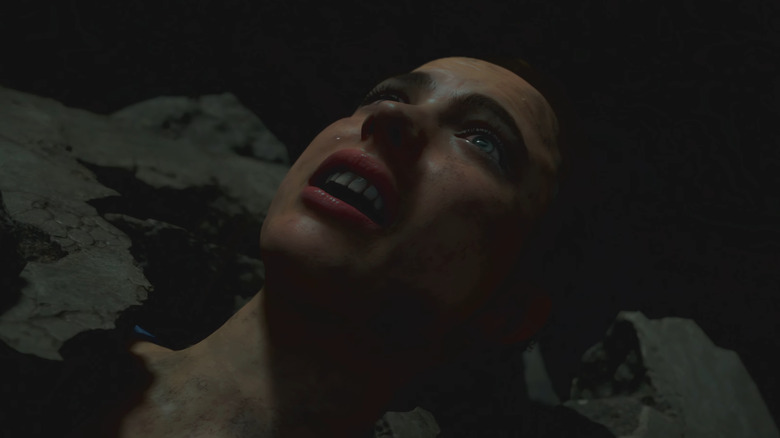 Sony Interactive Entertainment
Early on November 4, gameplay footage of a game that seems to be "Overdose" was uploaded to Resetera. Although the original video was swiftly deleted from YouTube for violating its policies, fans can find reuploads floating around online. Upon watching the leak, many reported that the weirdest part about the leak wasn't the game's content but the way the leak was recorded.
The recording appears to have been done via a phone camera recording a laptop screen. This, of course, made for a less-than-optimal viewing experience. In an even weirder turn of events, right as the game over screen hits, the laptop's reflection reveals a shirtless man doing the recording. The reveal unsurprisingly shocked and even entertained many Kojima fans, although some remained skeptical about the leak.
Still, despite the oddities surrounding the leak, if it is real, it gave gamers a glimpse of "Overdose." The footage showcases a character played by Margaret Qualley running from a monster in a spooky, dimly lit building. And because the gameplay seemed to incorporate point-and-click controls and was recorded on a phone, many believe "Overdose" is the cloud game Kojima is working on at Microsoft — but this hasn't been confirmed by Kojima.