You Can Make The Puzzles In God Of War Ragnarök Easier. Here's How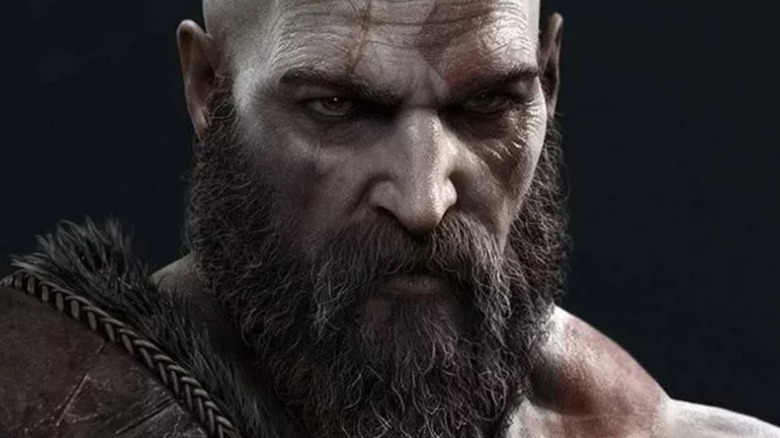 Sony Interactive Entertainment
Unsurprisingly, the central focus of "God of War Ragnarök" is its combat. Throughout its lengthy main quest, players will encounter a litany of challenges ranging from killing the typical fodder enemies all the way to epic boss fights with some of the most-feared entities in Norse mythology. As with previous entries in the franchise, the overall experience likely won't be an easy one. But, lucky for players who want to experience the critically acclaimed "Ragnarök," Santa Monica Studio has added plenty of accessibility options to aid them in the latest installment of Kratos' epic "God of War" timeline.
One function provides frustrated players with a bit a of a reprieve during boss battles — the mid-boss checkpoint allows gamers to resume a boss battle upon dying after reducing their enemy to half-health. Santa Monica Studio has also incorporated accessibility options to help players who wish to make the in-game puzzles easier, allowing them to return to the story and fighting more quickly. You have two choices to pick from in "God of War Ragnarök" if solving puzzles isn't really your thing.
Puzzle Aim assist and Puzzle Timing essentially bypass puzzles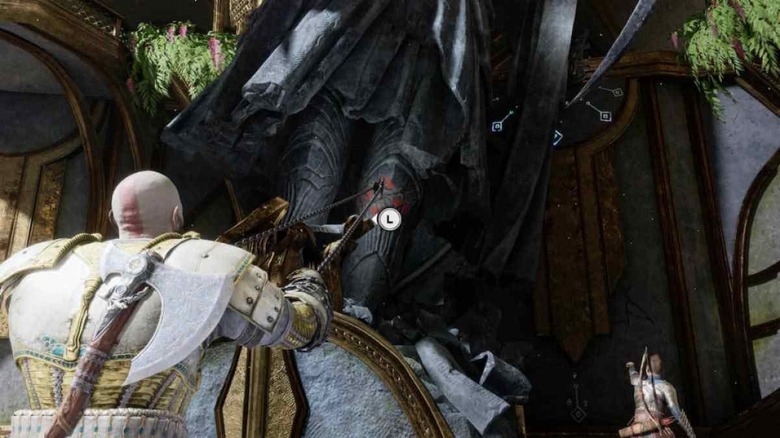 Sony Interactive Entertainment
The accessibility options in "God of War Ragnarök" aren't only limited to combat, boss battles, or visual aids. They are also there to make certain passages of the game more palatable to casual players, those without patience for the mundane, or others who are just strapped for time. In this spirit, there are two options that give players the ability to make those pesky puzzles all but a walk in the park — Puzzle Aim Assist and Puzzle Timing.
After enabling Puzzle Aim Assist, certain puzzles that require precision aiming — such as chucking an axe at a target — are bypassed by allowing the player to automatically lock on to whatever object they need to hit (via Digital Trends). Other puzzles must be completed by players within a specific timeframe. By going into the accessibility options for Puzzle Timing, users are given two choices — Extended or Extended+. Each option will provide players with a lot more leeway in terms of how long they have to complete a puzzle before the timer runs out and the game goes into a fail state. If you want to ensure that you will have all the time you need, it's recommended you enable Extended+, as even Extended can prove quite the challenge in certain areas (via Polygon).