Call Of Duty Warzone 2.0's DMZ Mode Explained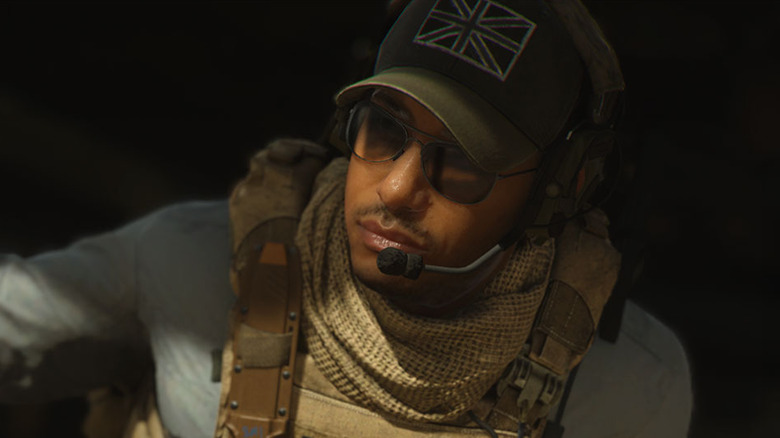 Activision
On the heels of the release of "Modern Warfare 2," fans of "Call of Duty" are getting even more to look forward to. On November 16, "Warzone 2.0" will launch, featuring a new map, new weapons and operators, and even a new battle pass system. On top of all this, the updated "Warzone" is introducing a whole new game mode beyond the traditional solo, duo, trio, and quad battle royale. This new mode, dubbed "DMZ," promises to shake up the "Warzone" formula with an entirely different kind of experience.
Advertisement
The developers are keeping a lot of information secret for now, promising more details the week of the mode's launch. Still, the basics have been shared, offering fans a glimpse of what they'll experience. Operators can expect a more cooperative type of gameplay, built around completing objectives and taking part in a narrative about soldiers in combat. For a game that has, until now, been built around intense competition with minimal plot, this new mode should certainly draw some attention when it releases. But what do "DMZ" matches entail? It's time to take a closer look.
Live out a war movie in Warzone's DMZ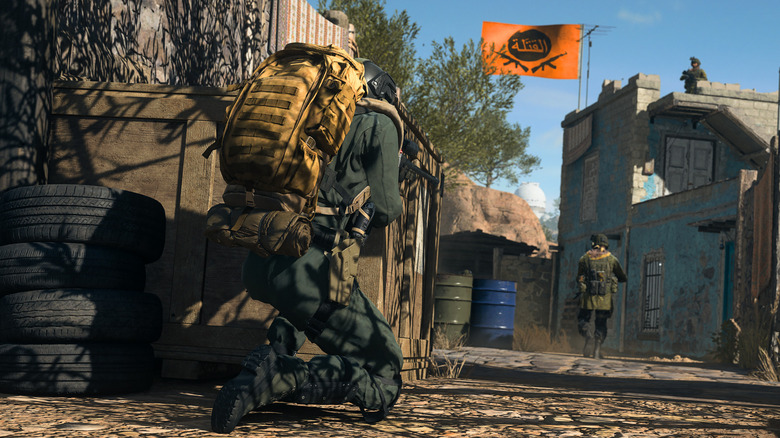 Activision
According to Activision, "DMZ" matches will take place in an "open-world" and will revolve around multiple squads completing missions with optional, secondary objectives as players fight off AI soldiers and human opponents. The ultimate goal will be to successfully get one's team to the extraction point and safely leave the area after completing as many objectives as possible. Given the emphasis on narrative and objectives, it appears that this mode will be less about killing as many enemies as possible and more about playing the role of a special forces soldier, getting in and out of a warzone quickly, and achieving goals with surgical precision.
Advertisement
The "Modern Warfare" series has played with these themes in its single-player campaigns in the past, such as in missions like "Modern Warfare's" "All Ghillied Up" and "Modern Warfare 2's" "Prison Break." Now it seems that Activision is trying to translate this into a large-scale multiplayer experience. Fans will have to wait until November 16 to see just how well this works out, along with all the other changes coming to "Warzone."