Toxic Nintendo Players Are On Their Own After New Announcement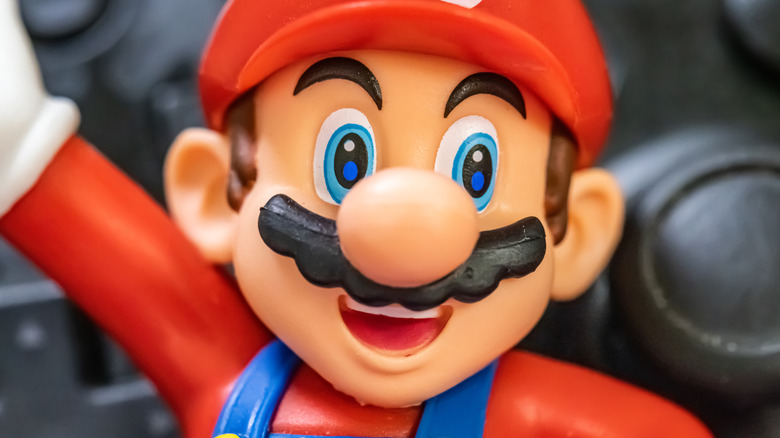 Andrey Armyagov/Shutterstock
November is shaping up to be a big month for Nintendo, with one of its biggest releases quickly approaching. For years, gamers have been clamoring for the next generation of Pokémon, and now it's finally on its way to the Switch via "Pokémon Violet and Scarlet" on November 16. But, of course, these games are useless without a working Nintendo Switch. And because the Switch has a fair amount of hardware and software issues (per makeuseof), this may be an issue for some.
Since its release, gamers have been frustrated with certain aspects of the Switch hardware, such as Joy-Con drift, with many hoping a Pro version gets released to fix some of the issues. In the meantime, gamers have to contact Nintendo support and send in their device to get it fixed. These repairs can take a good amount of time, depending on the severity of the malfunction. And as anyone that has worked in the service industry will know, not everyone is cordial with customer support. Some customers may even use their malfunctioning devices as an excuse to act inappropriately toward customer service employees. But now Nintendo is striking back, and it spells trouble for toxic Nintendo customers.
First reported by Kyodo News, Nintendo added a new policy in its customer support FAQ section last month. This new policy allows Nintendo to refuse to repair or replace products for any customer that exhibits 'toxic' behavior. Nintendo explained in its FAQ, "We made the decision after concluding our customers would understand because of the reputation we have built of faithfully responding to them." Here's a rundown of Nintendo Japan's new stance on rude customers.
Nintendo won't help rude customers
As translated by VGC, the prohibited behavior includes everything from intimidating Nintendo employees to making excessive demands that go beyond normal service parameters. In other words, don't even think about asking for a free repair or Nintendo may decide it's best to cut ties at this point. Toxic behavior might also include making offensive or untrue comments about Nintendo staff on social media or creating multiple complaints for the same case. Basically, don't be a jerk and don't act entitled, or Nintendo's customer support arm may decide it doesn't need your business any longer.
Kyodo News wrote that the reason for introducing this new policy was that Japan does not have any policies in place to protect employees who find themselves enduring harrassment at the hands of customers. The report noted that Nintendo isn't the first company to enact such policies, and that taxi company Nihon Kotsu Co. previously made similar moves to push back against toxic behavior from contractors and customers.
According to other Japanese news outlets, many are in support of this new policy, with Japanese users on social media responding that they're in favor of protecting Nintendo employees from toxic customers. Kansai University social psychology professor Hiromi Ikeuchi also praised the move, writing, "In recent years, posts on social media have made visible the harassment various industries are exposed to, and consumer attitudes are also changing. As a result, Nintendo has successfully kept with the times by making a decision that society was ready to accept" (per Kyodo News).
Nintendo fans respond to new policies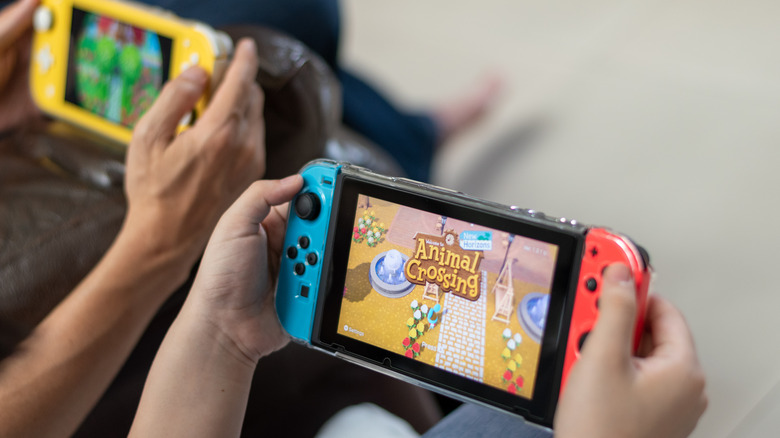 BlurryMe/Shutterstock
It remains to be seen if this new policy might be enacted in other parts of the world, but the positive reception to Nintendo's moves to protect employee seems to make that a decent bet. Game publishers and developers have become much more outspoken in recent history when it comes to defending co-workers and employees from toxic player interactions. Earlier this year, Sony Santa Monica creative director Cory Barlog blasted toxic fans who harassed the developers of "God of War Ragnarok." Before that, the developers of "Battlefield 2042" made the decision to stop responding to furious customers through Reddit. Meanwhile, "Call of Duty" has no problem simply banning toxic players en masse. Nintendo is simply making a similar move on a customer support level.
Of course, every policy change will be met with detractors. Nintendo fans on Reddit have mostly applauded the new protection policies, while others have expressed concerns that this could lead to people being banned even when they have legitimate grievances. Others have simply taken the opportunity to either share their own horror stories from working in call centers like Nintendo's customer support line, or else to heap praise on Nintendo's quick and friendly service. At the end of the day, one fan may have put it best when they commented, "Regular employees shouldn't have to deal with strangers screaming and yelling at them, or calling them names!" And it looks like Nintendo wholeheartedly agrees.