We Already Know What Class The Next Overwatch 2 Hero Will Be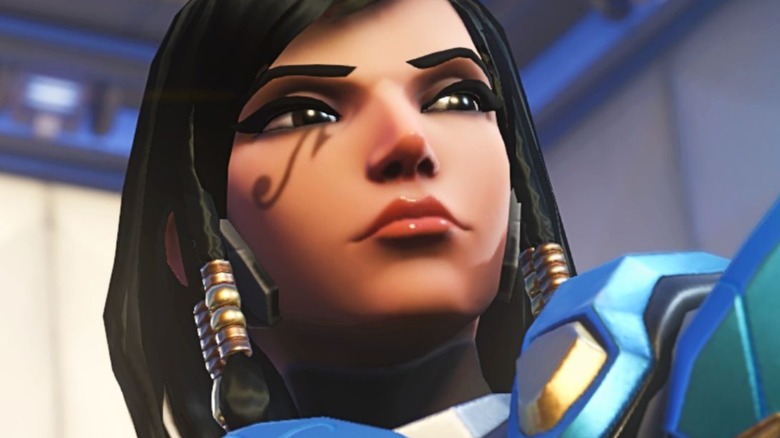 Blizzard Entertainment
While "Overwatch 2" has mostly retained the series' signature gameplay, Blizzard Entertainment's follow-up to the highly popular hero shooter was released with some changes to the core formula — some better than others — and new characters to shake things up a bit. Upon its rocky launch on October 4, "Overwatch 2" shipped with three new heroes for players to choose from — Junker Queen, Sojourn, and Kiriko. Recently, Blizzard announced that a new Tank hero named Rammatra will be introduced on December 6 and will be attainable at Tier 55 in the game's Battle Pass. But apparently, Ramattra isn't the only new hero that will be added to "Overwatch 2" in the new future.
As of right now, not much is known about what heroes will be added after Ramattra makes his debut in early December. However, if balance is on the agenda for Blizzard, it's safe to assume that the developer will add more to the other classes — Support and Damage — with future updates. According to prominent figures behind the scenes, this is very much the case. And while the name, backstory, and abilities of the next hero to be unveiled are still very much a mystery, "Overwatch 2" fans have already been given confirmation as to what class this new hero will be.
The next Overwatch hero will be Support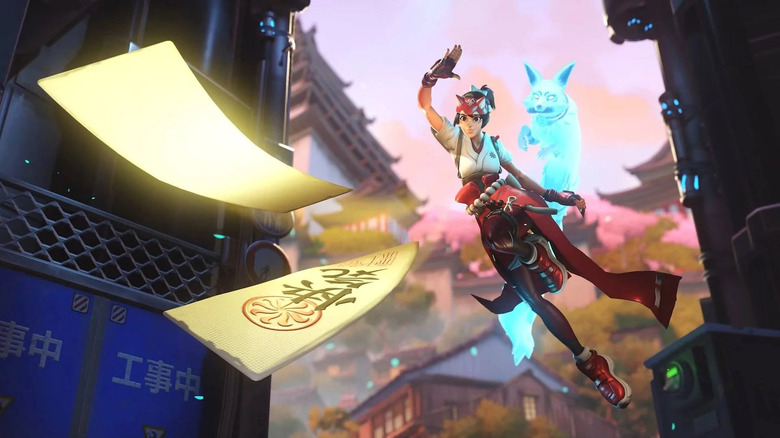 Blizzard Entertainment
According to Korean webzine Inven, the next hero to be introduced into "Overwatch 2" will be in the Support class. This was confirmed by "Overwatch 2" commercial lead Jon Spector during a recent Q&A (as translated by RockPaperShotgun). The new Support hero is expected to be released at the start of the game's third season which will begin in February 2023.
The release of a new Support hero fits in line with Blizzard's current roadmap for the ongoing development of "Overwatch 2." According to lead hero designer Alec Dawson, there will be a more concerted effort from the development team to add more Support heroes to "Overwatch 2" to further balance out character selection and the game's overall feel (per TheGamer). Of the current hero selection in the game, the Support class is by far the most underrepresented in "Overwatch 2," featuring only 8 heroes to choose from. By comparison, the Tank class currently has 10 to select from (which will be made 11 when Ramattra makes his debut) and the Damage class has 16 (per Very Ali Gaming).