Halo Infinite: How To Unlock The Clippy Cosmetics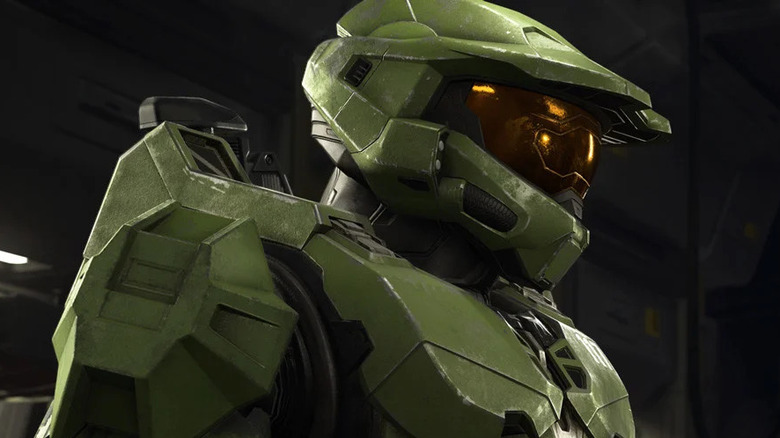 Xbox Game Studios
The Free-to-play multiplayer title "Halo: Infinite" has a wide range of cosmetics and customization options for players to choose from. For example, players can pick up esports skins to support their favorite team or get their hands on a cat ear helmet from the in-game store. In addition, players can unlock free and premium cosmetics from the battle pass. But not everyone is a fan of this monetization system, with many complaining about the items being overpriced and exclusive.
Still, thanks to the Winter update that added the long-requested Forge mode, many gamers are giving "Halo Infinite" another chance. And once they boot up the game, they may want some fresh new cosmetics to personalize their spartan. One of the most unique cosmetics in the game is the Clippy weapon cosmetic, which was discovered in the armory some time ago.
Older gamers will remember Clippy as the animated Microsoft Assistant that would provide information to users. But because the advice the assistant gave was often unhelpful and unwanted, it became the subject of many parodies, making it a popular animated figure. So, how can players pick up the Clippy cosmetic in "Halo Infinite?"
Buy a Clippy clip in the store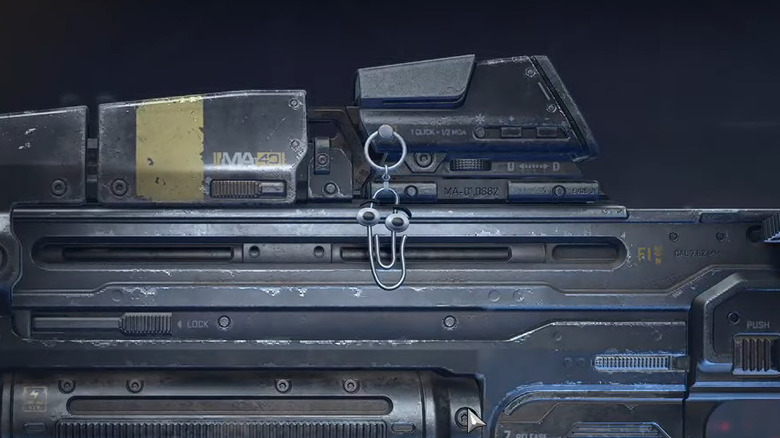 Xbox Game Studios
Currently, the only way to pick up the Clippy cosmetic is via an item bundle in the in-game item shop. Alas, the bundle is not always available for purchase. Instead, the Clippy item randomly appears in the Daily or Weekly shop rotation for 300 credits, equivalent to three dollars. So players must keep track of the Daily and Weekly item shop to grab the bundle while it's available.
The bundle includes five items that all depict the famous paper clip assistant. These items include a Legendary Weapon Charm, Epic Armor Emblem, Epic Nameplate, Epic Vehicle Emblem, and an Epic Weapon Emblem. Additionally, the bundle has the hilarious description, "Do not cite the OPLAN (operative plan) to me, Spartan. I was there when it was written," which is a reference to the popular "Chronicles of Narnia" meme.
Unfortunately, there is no word if the item will become available elsewhere or when the next time bundle will appear back in the shop. In the meantime, gamers can grind through the Winter Update Battle Pass to amass some credits for when the bundle returns for purchase. Or simply enjoy the cosmetics available in the pass, such as the stylish Mark V helmet that will remind longtime "Halo" fans of the times of old.