Call Of Duty Warzone 2.0: What's The Best 556 Icarus Loadout?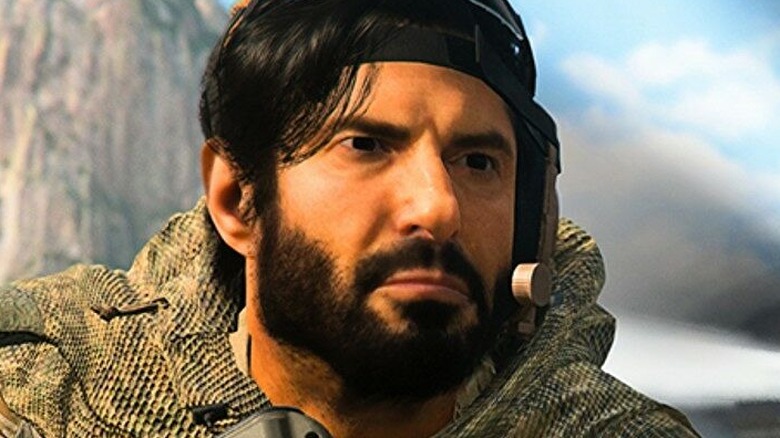 Activision
"Call of Duty: Warzone 2.0" is finally here, with plenty of new features and returning favorites. This includes the new Al Mazrah map, the new DMZ mode, a Gulad overhaul, and, as pointed out by the official "Call of Duty" Twitter account, the return of loadouts.
As a battle royale, "Warzone 2.0" starts all players equally with nothing more than their wits and a handgun — but now there are ways for players to acquire their favorite "Call of Duty: Modern Warfare 2" loadouts. This means that one could create their ideal, tuned-to-preference set-up for "Warzone 2.0" and unleash havoc as long as they can obtain it in a match. 
Those wanting to deal large amounts of damage at longer ranges needn't look any further than the 556 Icarus light machine gun. Due to it being part of the M4 Platform, it's easily the LMG with the most mobility, making it perfect for covering the enormous playable area featured in "Warzone 2.0."
It is worth noting that before players can start making a loadout for the 556 Icarus, they must unlock the gun itself. This requires getting the M4 assault rifle to level 18, but the strength of the Icarus in "Warzone 2.0" should make it well worth a player's time.
Ideal attachments for the 556 Icarus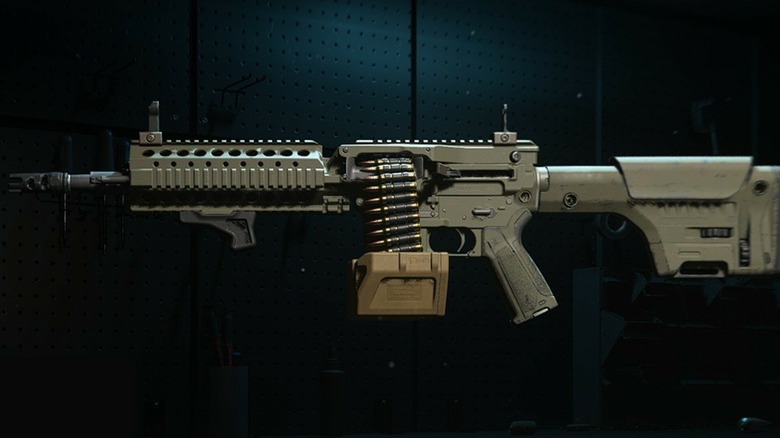 Activision
There are plenty of attachments that can help players get the most bang for their buck when it comes to the 556 Icarus. Players will want to go for the Sakin ZX Grip for the Rear Grip, the Corio Precio Factory for the Stock, the Cronen Mini Red Dot for the Optic, and the FTAC Coldforge 16" Barrel for the Barrel. Collectively, these attachments increase the 556 Icarus' damage range, target acquisition, and recoil control while slightly reducing aim walking speed, sprint speed, and ADS speed. But, of course, the 556 Icarus' sizeable baseline mobility stat means this shouldn't be too big of a negative.
Finally, the choice of muzzle can vary. The FTAC Castle Comp and the Broadhead-3DP each have their own merits, so the choice will come down to player preference. The FTAC Castle Comp further reduces ADS speed and aiming stability but increases horizontal and vertical recoil control. Meanwhile, the Broadhead-3DP offers plenty of recoil smoothness, control, and even sound suppression, but at the expense of ADS speed and damage range. Ultimately, it's up to players to decide what best compliments their playstyle — and whether they'd prefer a suppressed weapon or one that has a better range for those large "Warzone 2.0" spaces.