Xbox's Phil Spencer Still Thinks Starfield Delay Was The Right Move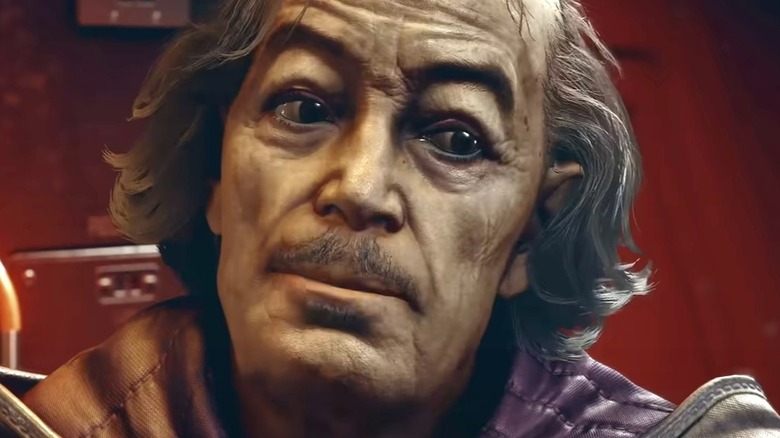 Bethesda Softworks
Bethesda's upcoming sci-fi title "Starfield" takes place in the relatively near future and — as seen in gameplay demos for the title — it marks a return to old school RPG mechanics and open world design that put the studio on the map. Todd Howard even described it as "'Skyrim' in space" in an interview, and it was surely no coincidence that the game was originally intended to come out on November 11, 2022 — the 11th anniversary of "The Elder Scrolls 5: Skyrim." However, earlier this year, Bethesda revealed that both of its upcoming projects, "Redfall" and "Starfield," would be delayed into 2023. Bethesda's next project is one of the most highly-anticipated games in the company's history, but that doesn't mean the team wants to rush it out. 
In an interview with The Verge's "Decoder," Microsoft Gaming CEO Phil Spencer gave reasons why delaying "Starfield" until 2023 was ultimately the right decision for the game. "When you look at a game like Starfield, it's taken so long and so much investment in new IP from the team," Spencer said. "The decision to give the team the time to build the game that they feel they should be building is just the right thing to do." Here's why Phil Spencer ultimately stands by the decision to push back "Starfield."
Delaying Starfield lets the team 'build the game they feel they should be building'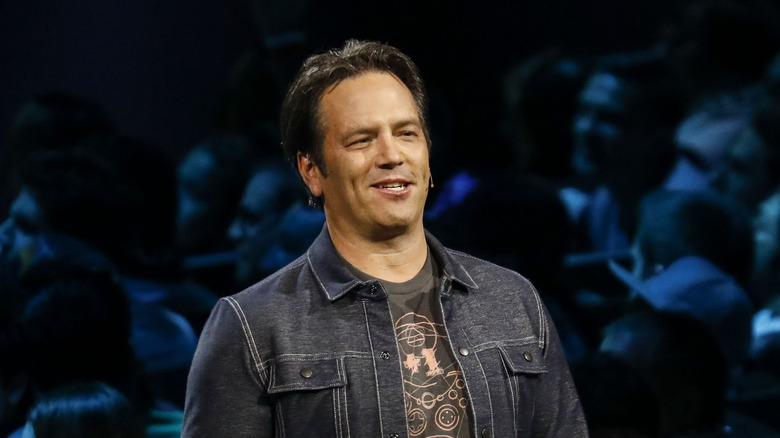 Bloomberg/Getty Images
In the "Decoder" interview, Phil Spencer and interviewer Nilay Patel talked about the gaming industry's tendency to focus on putting out a hit game as fast as possible, rather than spending time to perfect it. Then, when Spencer was asked about the decision to delay "Redfall" and "Starfield," he claimed it wasn't a tough choice to make. "It isn't really a decision to move a game after spending the team's effort over multiple years just to get to a point where you know you're not going to deliver the game you want," Spencer said, admitting that Microsoft has experienced the downsides to releasing games before they're ready.
Spencer then said that one thing he's learned over the years is to put development teams in a position where they feel they are in control of the game's fate and can influence it as needed. He added that it's important for the teams to keep an open dialogue about challenges they encounter in case help is needed — like delaying a game so developers can work out its kinks. "It's an ongoing discussion about where we are," Spencer said. "It's not like ... somebody comes in and says, 'Okay, our date is going to have to move.'" 
Fans worried about "Starfield" after the delay announcement can take some solace in the fact that it was necessary. The delay will hopefully allow time to create the game that Bethesda wants to create — and to ensure players don't get an inferior version thanks to a rigid deadline.