Dr Disrespect's Bourbon Launch Didn't Go As Planned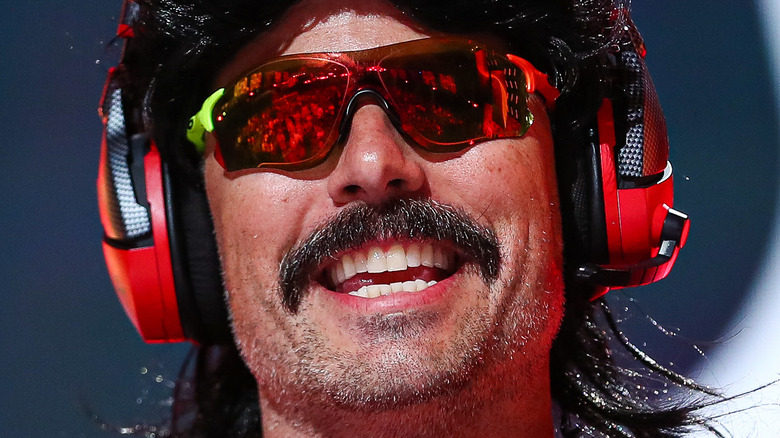 Kevin Sabitus/Getty Images
Gaming streamer Dr Disrespect is well known for his skills as well as his knack for stirring controversy and playing the villain. No stranger to experimenting with different businesses, now he's looking to be known for whiskey as well. The prominent YouTuber has started his own line of bourbon, known as Black Steel, which launched in November 2022. However, it seems this unveiling hasn't gone quite according to plan.
In a Tweet posted on November 17, 2022, Black Steel Bourbon was introduced to the world. The tweet included an ad featuring Dr Disrespect himself, standing in front of trophies and bragging about his accomplishments. The video certainly captures his style and personality, concluding with the bourbon's new catchphrase, "tastes like winning." Ironically, however, it appears that the launch was not entirely a victory for the new liquor.
While the tweet is full of responses from fans celebrating the new bourbon and claiming they've already ordered it, other responses indicate that not everything is going entirely smoothly.
Trouble with placing orders and accessing the website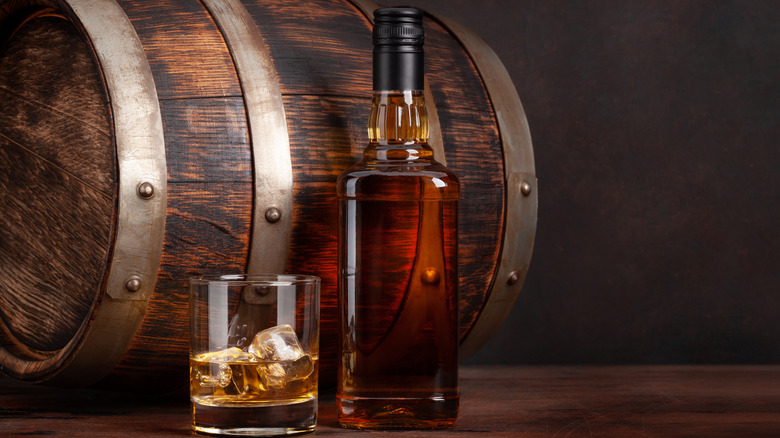 Evgeny Karandaev/Shutterstock
Despite the outpouring of support, it seems there were some hiccups and issues immediately after the launch. Some apparently had trouble inputting information into the website to place an order. Others struggled to access the website at all, finding it down or inaccessible. Still, others were disappointed to learn the new bourbon would not ship to Canada, leaving whiskey fans of the true north out of luck.
Some issues at the launch of a new product aren't uncommon in any industry, and the release did seem to be a rousing success otherwise. The majority of comments were overwhelmingly positive and celebratory. Indeed, despite some ordering issues, the first run of the bourbon has already sold out.
Replying to its original post at 5:16 PM (EST) of the same day, Black Steel Bourbon announced that it was officially out and declared the day a success. Selling out in approximately two hours certainly would seem to be a great start for a new business.
This news was itself met with another round of celebration and disappointment mixed together. There were congratulations for the launch, mixed with sadness among those who couldn't order any in time, as well as questions about when more will be available in the future. There's no word on when this may be, but there are certainly plenty of fans who will be eager to take advantage of the next offering.