Tetris Fans Can Finally Play The Series' Hardest Game On Console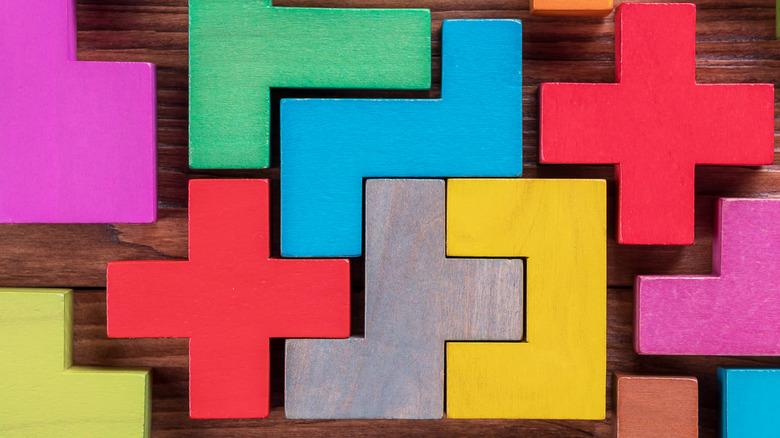 Radachynskyi Serhii/Shutterstock
Originally released in 1984, "Tetris" may be one of the most well known and recognizable games of all time. The classic puzzle game has been released and reimagined numerous times over the years, was briefly a major hit on Twitch, and a "Tetris" movie is even in the works at the moment. With all the success and fond memories associated with this title, it's no wonder that it continues to rank as one of the best games of all time. Now, old fans and younger gamers alike will have a chance to experience (or re-experience) the fun of fitting falling blocks into the right patterns with the console release of the hardest version of the game ever.
As reported by Japanese site Famitsu and translated by VGC, "Tetris: The Grand Master " will soon be coming to consoles for the first time. While there doesn't seem to be a set release date yet, developer Arika has confirmed that it will be bringing the game to the Nintendo Switch and the PS4. Further, this would seem to indicate that the game will be available to gamers with these consoles all over the world, making it the first time it will be released outside of Japan.
"Tetris" is one of those video games that everyone claims to be good at but this version is undoubtedly the one that will put these boasts to the ultimate test.
Tetris: The Grand Master will challenge even the best players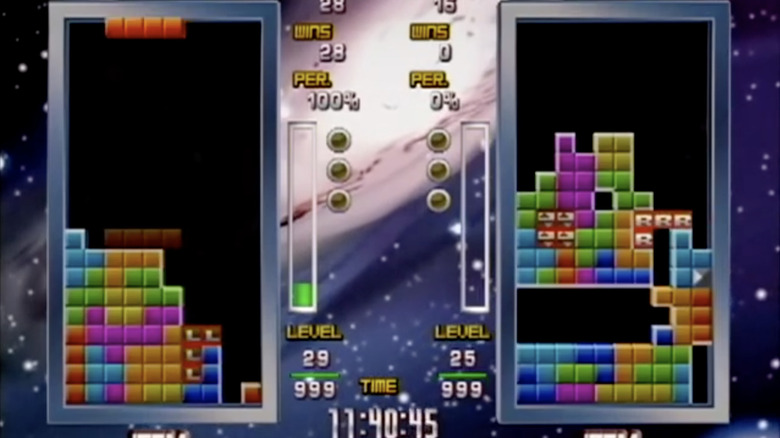 Akira/Taito
"Tetris: The Grand Master" first released in Japanese arcades in 1998. It tweaked and updated the original's scoring and mechanics, giving players more control over pieces but also making it incredibly difficult. Going all the way up to 999 levels with drop speeds eventually reaching a point where they essentially fall instantly to the bottom of the screen, beating the game is the mark of a true expert.
To put the challenge in perspective, the third game in the "Grand Master" series actually had a means to earn the rank of Grand Master (per Mashable) and, as of August 2022, only seventeen people in the entire world had achieved it.
For "Tetris" fans and any gamers who want a truly brutal challenge, this piece of gaming history should not be missed. It stands out both as an insanely difficult game in its own right and as a link to the history of the easy to learn, difficult to master, classic that pushes players' minds and reflexes to their limits.