God Of War Ragnarok's DLC Plan May Disappoint Some Fans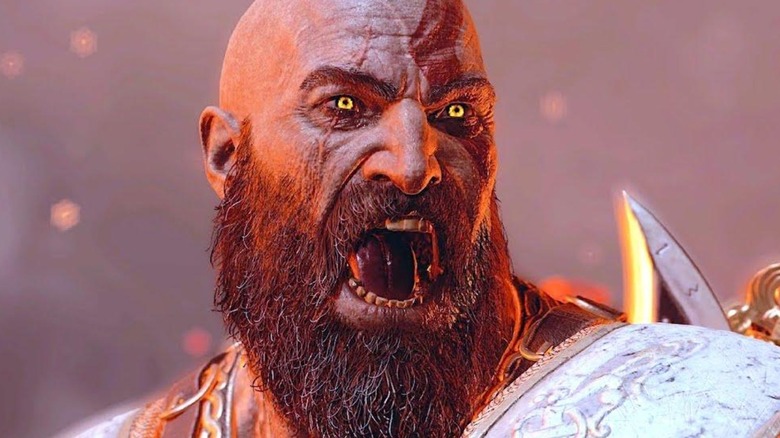 Sony Interactive Entertainment
The director of "God of War Ragnarok" has stated that there aren't any plans for DLC or additional content for that game. On the Kinda Funny's "God of War Ragnarok" spoilercast with game director Eric Williams, Williams was asked if there were any plans for DLC or additional updates for the massive PlayStation Studios title. "I don't know man, that game is big," Williams said. "We put everything we had into it and so, I wouldn't count on it."
Directly after that, Williams said that if he and Sony Santa Monica could get the "Castlevania" rights they would love to resurrect the franchise, however, he said it as if no conversations had happened behind closed doors. While it won't be clear for a long time what Sony Santa Monica is working on next, it appears that the Norse Saga of "God of War" is done with the ending of "god of War Ragnarok."
Fans shouldn't be too surprised that no DLC is coming for "God of War Ragnarok," since 2018's title also didn't receive any additional content (via PlayStation Lifestyle). As for the reason "God of War" didn't get any DLC, the ideas director Cory Barlog had at the time were deemed too ambitious to be DLC. While fans are disappointed by the news, there are a few things they would like to see.
Fans are disappointed about the lack of God of War Ragnarok DLC plans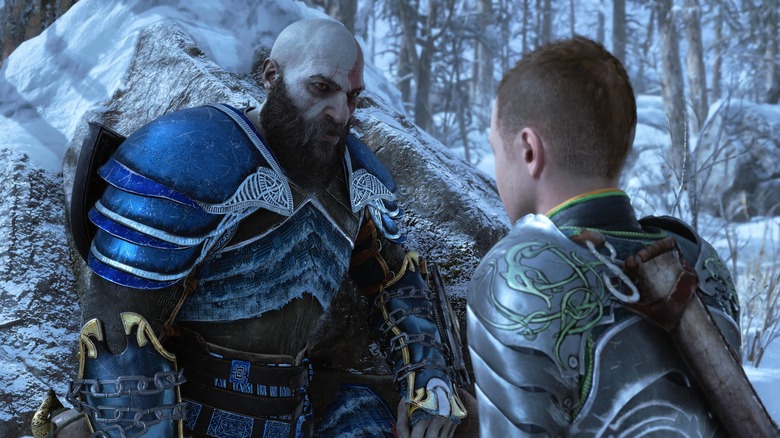 Sony Interactive Entertainment
Over on Reddit, fans are naturally disappointed by the news that there won't be any DLC, but there are a few quality of life features they hope Sony Santa Monica will add to the game instead. One fan said they hope a New Game Plus option will be added to "God of War Ragnarok" in the future. Others pointed out that New Game Plus comes to most PlayStation Studios games post launch via an update, so there is a possibility it will get added down the road.
Other players shared their theories for what the DLC could have been, specifically concerning Atreus and his journey. One fan even said they would be interested in a "Spider-Man: Miles Morales" sized spin-off title featuring Atreus. Another said that they weren't interested in getting DLC for "God of War Ragnarok" and prefers that Sony Santa Monica just move on to its next big thing, whatever that might end up being. While fans are naturally disappointed that one of the best games of the year isn't getting DLC, most don't seem too upset.