Is Evil West Cross-Platform?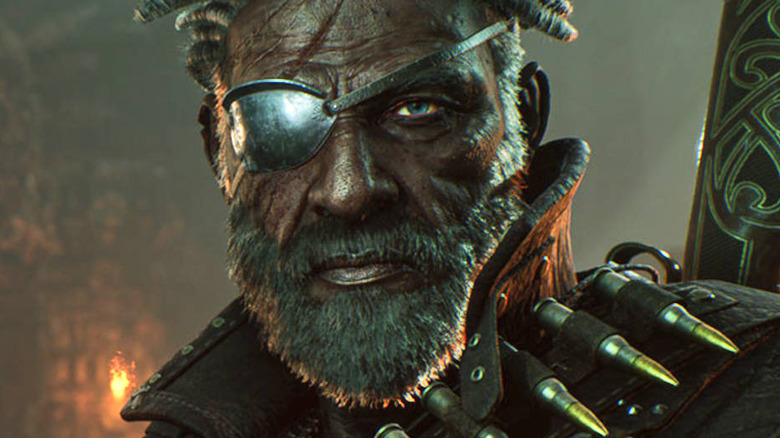 Focus Entertainment
Apart from Rockstar's "Red Dead Redemption" franchise, there aren't too many video games set in the Wild West. However, the development team at Flying Wild Hog sought to do its part in contributing to the underrepresented setting by creating "Evil West," an action-adventure third-person shooter that sees players assume the role of Jesse Rentier. Several other individuals join Rentier as part of the cast, the bulk of which serve as covert agents for the Rentier Institute, a group dedicated to finding and eliminating otherworldly monsters.
The steampunk-powered cowboy protagonist hunts all things demonic using a variety of firearms and upgradeable melee combat in "Evil West." Rentier can set out on a solo quest or bring a co-op partner along for the ride. In fact, as pointed out by Gfinity Esports, players can complete the entire game with an online buddy after they've finished the first mission. Unfortunately, those seeking to enjoy this feature with friends on different systems may be disappointed.
Evil West doesn't feature cross-platform play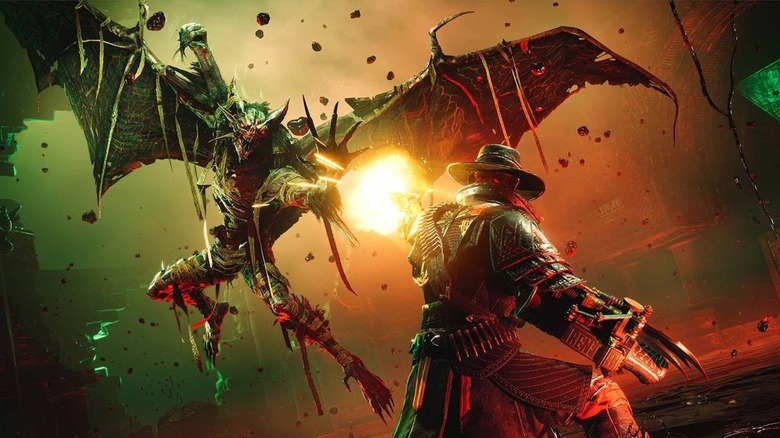 Focus Entertainment
Before the game's release, some of the developers behind "Evil West" took to YouTube for a Devs Livestream to showcase gameplay. During this segment, hosted by marketing agent Andre Golebski and lead producer Tomasz Gop, viewers submitted live questions for the pair to respond to. One individual asked if "Evil West" would support cross-platform play. "This is a tough question. Generally no ... There are some platforms where it just works, but we did not, with all due respect, didn't have, you know, enough time to implement cross-play for all of the platforms," responded Gop. "So, I don't even technically know where it does work [and] where it doesn't." 
While players can't enjoy co-op with anyone they wish from any platform, those aiming to take on "Evil West" with a specific friend could remedy the situation by coordinating with them to ensure they purchase the title for the same system (assuming they both have the same system). If one does manage to jump into some "Evil West" co-op, it's worth keeping in mind that the game doesn't save the progress of the second player. As pointed out by PCGamesN, players ought to keep the same person as the host each time if they seek to pick up where they last left off in every session.