What We Know About Amazon Luna's Huge December Game Loss
We may receive a commission on purchases made from links.
Things haven't been looking good for the video game streaming business model lately. While both Amazon and Google got into the gaming business with streaming services in the past couple of years, Google has already announced it's dropping out of the competition with the shutdown of Stadia. Now, as Cloud Dosage reports, Amazon's Luna service is dropping at least 45 games this December.
While Luna has regularly been adding and losing games since it launched, as it rotates titles being offered, this is a large number of games to be dropping at once and represents a net loss for the service. Further, the disappearing games include some major titles like "Resident Evil 7," two "Yakuza" games, the "Contra Anniversary Collection," and the "Castlevania Anniversary Collection."
It's also important to note that there may be more games leaving the service that have not been noticed yet. As Cloud Dosage previously noted, Amazon does not release an official list of games being dropped, leaving fans to go title by title to see which are marked with a leaving date. On top of this, Luna features multiple tiers and packages with different games included, making it a challenge to keep track of what's coming or going. What does this loss mean for Luna in general, though?
No word on what this means for Luna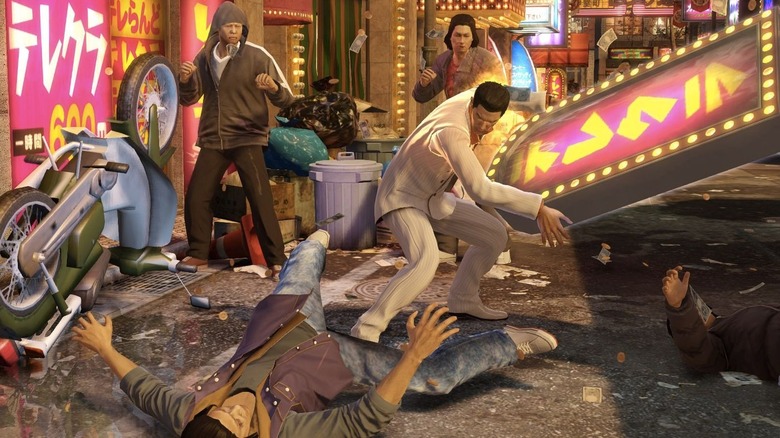 Sega
It's currently unclear why so many games are suddenly being dropped from Luna all at once or if it signals deeper problems for the service. GameRant highlighted the fact that many of the big titles, notably "Yakuza 0" and Yakuza: Like a Dragon," are Sega titles, raising the possibility that this is some sort of issue between Sega and Amazon. However, it also notes that another major Sega game, "Alien: Isolation," is still available with no set date to be removed and, as of writing, this is still the case. 
For its part, Amazon doesn't seem to be acknowledging these losses and, instead, has been highlighting the new games coming to Luna. Recently, the Luna Twitter account has celebrated the additions of games like "Rabbids: Party of Legends" and "Riders Republic." It has also been emphasizing the free games available to all Prime members without a Luna subscription. 
While the loss of so many games should be disappointing for subscribers, what, if anything, this means for Luna and the future of games as a streaming service remains to be seen. For now, subscribers will who enjoy any of the games being dropped will have to enjoy them while they can.