The Witcher Remake Will Feature A Major Aspect Of The Witcher 3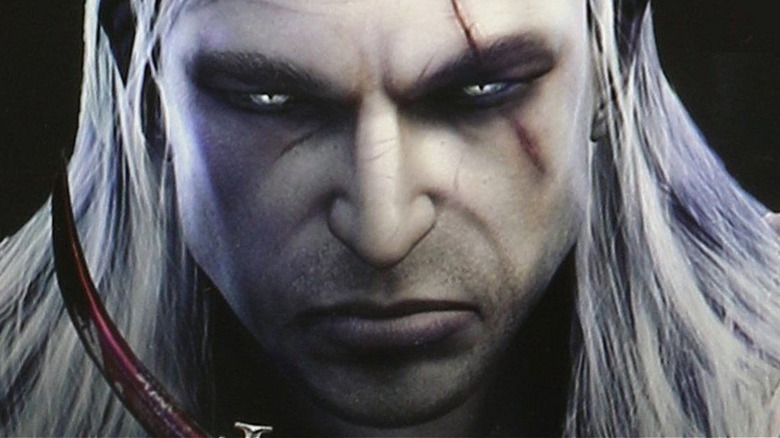 CD Projekt Red
The second half of 2022 has been pretty good to fans of "The Witcher" video game series. Not only did CD Projekt Red reveal a release date for its next-gen update of "The Witcher 3," it also revealed a project that will bring players back to the first game of the series. A remake of the original "Witcher" game is in development, as well as three other totally new "Witcher" games.
There aren't too many details on exactly what "The Witcher" remake will change from the original — the game is still in its early stages of development, after all. We know it will at least have modernized graphics, because "The Witcher" remake is being developed in Unreal Engine 5. Fans don't know much else about how the remake will update the original, but on November 28, CD Projekt Red revealed a major change to the structure of the game.
Thanks to CD Project Red's third quarter earnings presentation, we've learned that "The Witcher" remake will feature an open world, instead of the linear progression seen in the original. This is exciting news for fans of "The Witcher 3" and its world design, and it's a sign that "The Witcher" remake may improve upon the mechanics of the original 2007 game in other ways, too. 
CDPR shares an exciting description for The Witcher remake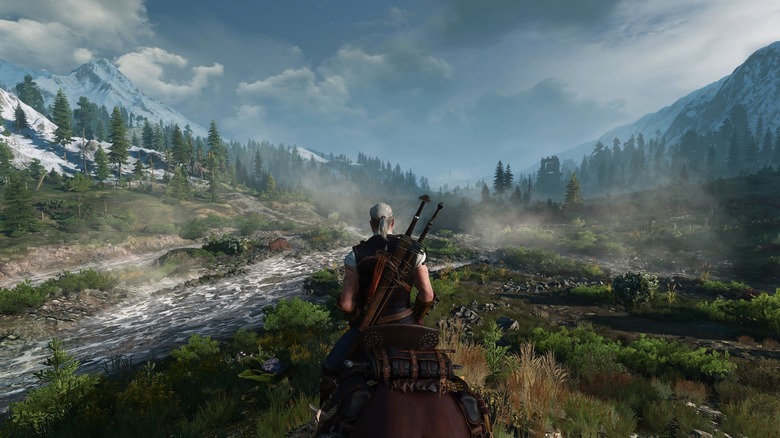 CD Projekt Red
The reveal comes from the fifth slide of the company's November 28 presentation, which led investors through CD Projekt Red's earnings from July to September 2022. The presentation also briefly goes over upcoming projects, and "The Witcher" remake — codenamed "Canis Majoris" — is mentioned here. The tagline for the slide describes the remake as a "story-driven, single player open-world RPG" and a "modern reimagining" of the original game.
It's quite the ambitious undertaking to completely overhaul the way players progress through an RPG from linear to open world. Luckily for fans, third-party developer Fool's Theory has plenty of experience in the genre. The studio is based in Poland just like CD Projekt Red, and in addition to its support work for games like "Divinity: Original Sin 2" and "Baldur's Gate 3," Fool's Theory's flagship 2017 game "Seven" is an open-world RPG. 
In CD Projekt Red's initial announcement for the remake, studio head Adam Badowski said that there are even some developers at Fool's Theory who previously worked on "The Witcher" series. Quoted at the end of the reveal, Badowski said Fool's Theory devs "know the source material well ... and they know how to make incredible and ambitious games." Badowski also added that it may be a while before more news about the remake. Only time will tell if this modernized version of the 2007 game can live up to the hype.