How To Fix Need For Speed Unbound Crashing At Launch On PC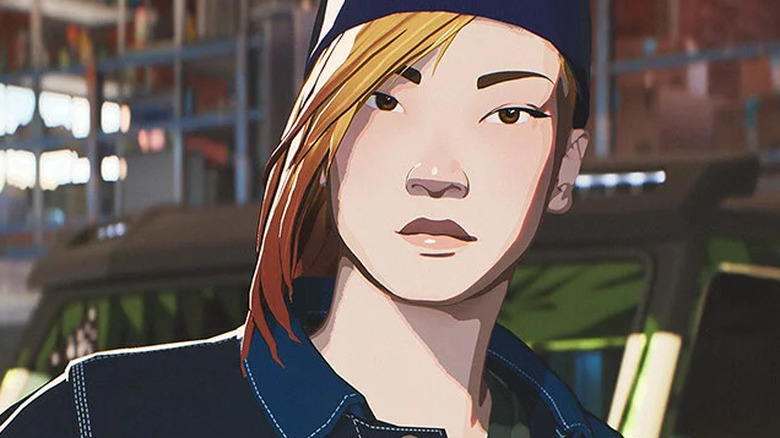 Electronic Arts
Most PC gamers know the struggle and heartbreak of a game crashing on them as well as the frustration of not being able to find a solution to the problem. Unfortunately, some players are experiencing just these sorts of issues with the launch of "Need for Speed: Unbound."
The latest entry in the "Need for Speed" series release date is December 2, 2022, but fans who bought the "Palace Edition" got an early start to playing (to mixed reviews), and subscribers of EA Play were allowed ten hours of free access to "Unbound" to check it out. Some of these early players, however, have been finding it difficult to enjoy it.
Specifically, players have been experiencing crashes (of the non-racing variety) when they launch the game or when they hit play. Fortunately, some technically-minded individuals have taken notice of the issue, found some potential solutions, and shared them online. Hopefully, until Criterion Games and EA address this directly, these suggestions will be of help to those who can't get into the racing action.
Start with checking and repairing the game files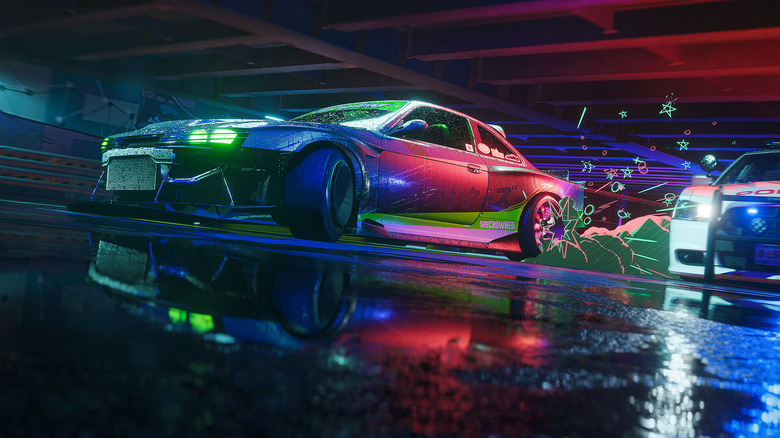 Electronic Arts
GhostArrow offers a series of steps to take for anyone experiencing issues with the game crashing. To begin with, players should confirm that the game was installed correctly. For Steam users, this means opening the properties for the game from their Steam library, going to local files, and clicking "verify integrity of game files." For others, it will mean going to the EA app, hitting "Manage" on the game from the "My Collection" screen, and  thenclicking repair.
If this doesn't work, the next step is to try removing a specific file that seems to be causing trouble. Go to the files in the game's cache folder, locate then delete PcDx12. In addition to GhostArrow, this specific suggestion has been echoed on EA forums as well.
If neither of these methods works, the next option is to check and update the drivers for the PC's graphics card, DirectX, Visual C++ Redistributables, and Windows itself (per WhatIfGaming). Finally, if all else fails, players can check their antivirus software and add an exception for the game itself.
It does seem that the first couple of options are the most likely to fix the problem and, if they don't work, things won't be looking good for those wanting to play. Hopefully, these tricks will help fans get out on the digital road. If not, they can take some consolation in the fact that this is certainly a well-known issue and, with any luck, Criterion Games and EA will be working on a patch to fix it ahead of the official launch of the game.