Is Need For Speed Unbound Cross-Platform?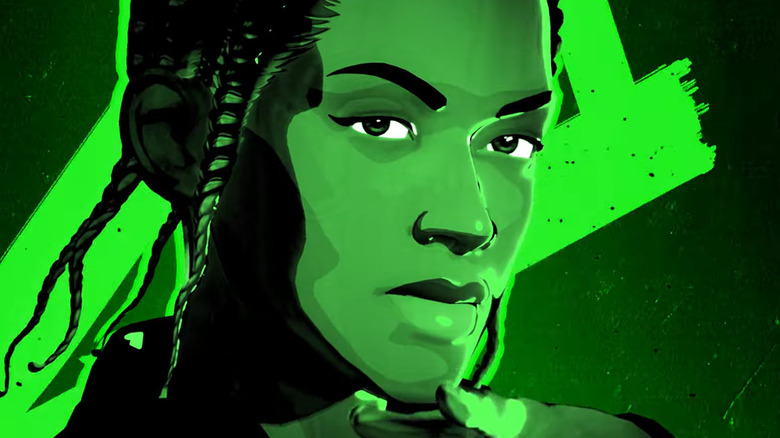 EA
The adrenaline-pumping racing series "Need for Speed" is back, but after the mixed reception of "Need for Speed Heat" in 2019, many gamers remained cautious about this next entry in the series. However, those who ended up putting their trust in developer Criterion Software by preordering the "Need for Speed Unbound" Palace Edition were given access to the game three days before it releases elsewhere. And this head start may be necessary, as there is a lot "Need for Speed Unbound" has a lot to offer. "Need for Speed Unbound" promises to bring a ton of variety that has never been seen before in a "Need for Speed" Game, including some exciting multiplayer content.
Advertisement
Since the beginning, "Need for Speed" games have had a multiplayer component. But now, with online play being as prevalent as it is, players can race each other from across the globe.  "Need for Speed Unbound" is bringing more than standard streetcar races and cop-evading shenanigans.
In "Need for Speed Unbound" players can spend their time styling their car using hundreds of cosmetic items to help stand out. Then, players can show off their unique cars via online Meetups and of course, races (per EA). But before pulling the trigger on the purchase, gamers may want to know if the game is cross-platform, allowing players to play with friends on other systems.
Need for Speed Unbound supports cross-platform play
In an interview with IGN, "Need for Speed Unbound" developer Criterion Software assured players that the game would be cross-platform. Something that was later confirmed by the game's store listings. This means players can squad up no matter the system, allowing PS5, Xbox Series X/S, and PC to play together. And from what has been shown so far, there is a lot to do in multiplayer.
Advertisement
Criterion Software told IGN that players have the option to "drive around the world, meet up with friends, or just mess around." In addition, there is much more planned for the game via free updates and new features that will provide more reasons for gamers to log onto the multiplayer. And having the game support cross-play will provide gamers with a bigger pool of players to match up with.
Although "Need for Speed Unbound" is cross-play, Criterion Software made it clear that it doesn't support cross-progression. This means players can't transfer their save file from one console to another. But with the $70 price tag, there might not be many people willing to shell out twice for the game anyway.
Advertisement