How Universal Suing Nintendo Over Donkey Kong Completely Backfired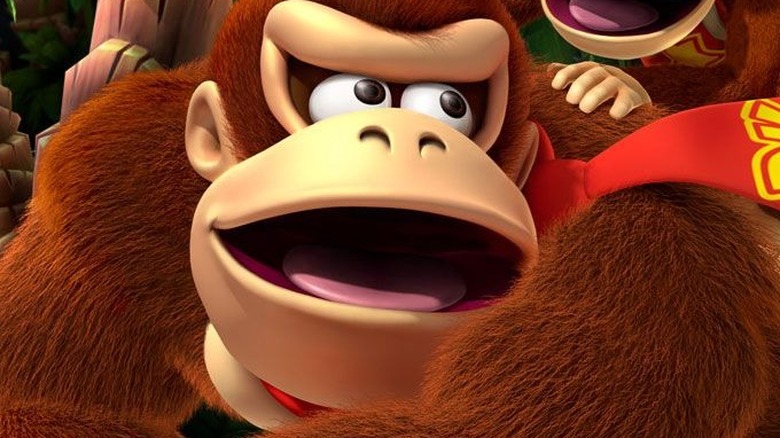 Nintendo Co., Ltd.
Nintendo is well-known for being strict about fan mods, and the speed at which it takes legal action. However, Nintendo is no stranger to being sued itself. Multiple companies sued over the Wii back in 2006, but even further back in 1982, Nintendo was sued by Universal Studios. 
As pointed out by Luke Owen on Flickering Myth, Universal took issue with the fact that Nintendo had an enormously successful game called "Donkey Kong." The movie studio felt that an enormous ape climbing a building-esque setting with a damsel in distress was too similar to the one and only King Kong — a character that Universal claimed to own all of the rights to. Universal was so upset, in fact, that they accused Nintendo of copyright infringement and demanded the gaming company not only cease and desist all marketing and distribution of the game but that any and all profits from the title be given to Universal. Nintendo refused, a legal battle ensued, and it completely backfired on Universal.
Universal Studios lied by omission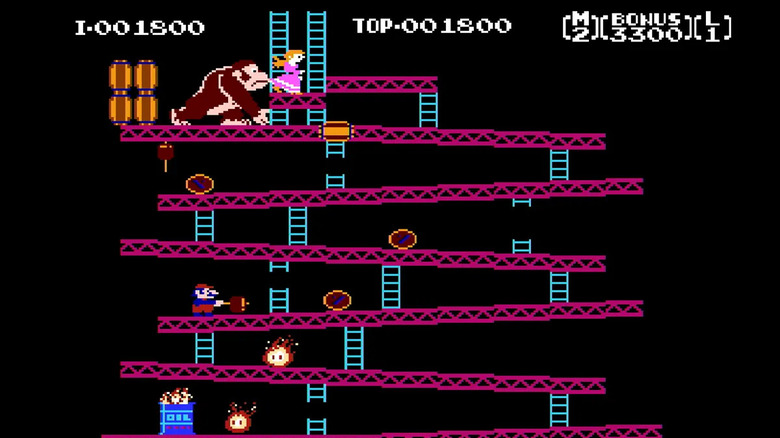 Nintendo Co., Ltd.
At the surface level, it seemed like Universal Studios had a fairly strong case for their argument. King Kong and Donkey Kong are only one word apart, both characters climb industrial settings with a damsel in tow, and, of course, they're both enormous apes. It all sounds fairly damning, but Nintendo had the lawyer John Kirby who bailed the company out big time (Flickering Myth).
Kirby did some digging, and brought it to the attention of the court and presiding Judge Robert Sweet that Universal Studios did not own exclusive rights to King Kong. Even better for Nintendo, Universal apparently knew this was the case. As a result, Judge Sweet had this to say, "Throughout this litigation, Universal knew, as a result of the RKO litigation, that it had no rights to any visual image of King Kong from the classic movie or its remake. Universal understood that without this visual image, it had no identifiable trademark, and when it learned of Donkey Kong and its success, it initially made the decision to cease licensing King Kong" (via Justia). Judge Sweet would go on to not only rule in favor of Nintendo, but he even added that Universal wouldn't have won the case even if they did own the rights to King Kong. In Judge Sweet's ruling, the similarities between the two characters were too slim, and any similarities on the behalf of "Donkey Kong" were closer to the works of parody.
Universal wasn't too pleased with the outcome, and, in 1984 and 1986, would go on to attempt to reverse the verdict through appeals. However, the courts ruled in favor of Nintendo each time. Not exactly the outcome that Universal Studios would have been hoping for, but with the new "Super Mario Bros. Movie" being produced by none other than Universal, it seems they have finally let bygones be bygones.