How XCOM 2 Led To Marvel's Midnight Suns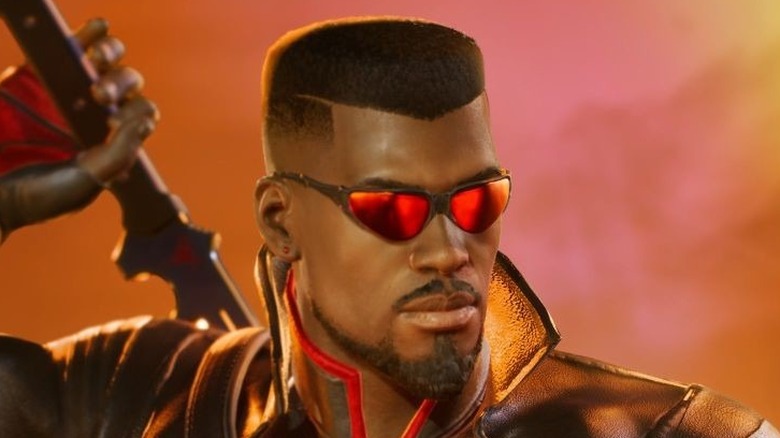 2K
"Marvel's Midnight Suns" might seem like an odd combination, bringing together Firaxis, the developer behind "XCOM" and Marvel superheroes. Despite this odd combination, the critic reviews have been positive for the game, and developers at Firaxis have confirmed how this game came to be, with a shocking revelation. In an interview with Dexerto, principal programmer and lead designer Jake Solomon at Firaxis confirmed that the Marvel Games team approached Firaxis and not the other way around.
Advertisement
"The Marvel Games team was playing a lot of 'XCOM 2' internally, and they had the idea to reach out," Solomon said. "It was kind of a shock when that came through. We were floored by it. But then we started, and we were a little nervous cuz we never worked with IP, but we love Marvel and so pretty quickly the nervousness just changed to 'we have to do this."
Despite Firaxis being known for turn-based games and "Marvel's Midnight Suns" being a turn-based game, there was some discussion during development to lean more into action, with some prototypes being worked on extensively. However, the team ultimately settled on a turn-based card game, since the typical percentage chances present in "XCOM" wouldn't work –because superheroes missing attacks wouldn't feel right. Solomon also said that the card system allowed for the superheroes to be powerful from the start, with the flexibility to add bigger and better attacks later in the game. Solomon explained that since this isn't an origin story for most of the heroes, they needed to feel powerful. "Marvel's Midnight Suns" releases on December 2 on PC, PS5, and Xbox Series X|S, with last-gen consoles coming in 2023.
Advertisement