Ed Boon Killed Mortal Kombat Fans' Hopes And Dreams For The Game Awards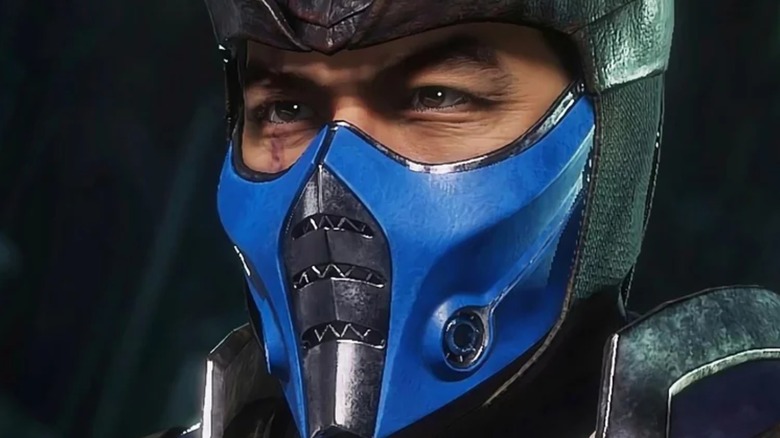 NetherRealm Studios
Unfortunately, "Mortal Kombat" fans hoping for a big announcement at Dec. 8's "The Game Awards" are in for some disappointment. Ed Boon, the co-creator of "Mortal Kombat," took to Twitter on Dec. 2 to qualm any speculation that an announcement about his franchise is on the way. 
"4 years ago at the Game Awards we managed to pull off a surprise announcement of MK11, which turned out great," Boone wrote. "Perhaps too great, as many assumed we'd repeat that trick for our next game. Thank you for the anticipation, but we're not ready to announce the next NRS game yet." So, whatever NetherRealm Studios is up to, an announcement doesn't appear to be on the docket any time soon. 
Ever since the 2020 release of "Mortal Kombat 11: Aftermath," the DLC conclusion to the 2019 game, fans have been eagerly awaiting to see what's next for the series. The ending of "Aftermath" appeared to be a conclusion to the entire series, with Liu Kang reshaping time and reality. However, in a subsequent interview, Boone noted that while "Mortal Kombat 11" was the end of the story thus far, NetherRealm Studios is certainly not done with the series as of yet. 
While "The Game Awards 2022" may not be giving fans a glimpse at the next "Mortal Kombat," there are certainly going to be a number of other reveals to look forward to. For example, rumors indicate sequels to both "Death Stranding" and "Crash Bandicoot" may be announced during this year's show.