Elden Ring Finally Confirms The Colosseum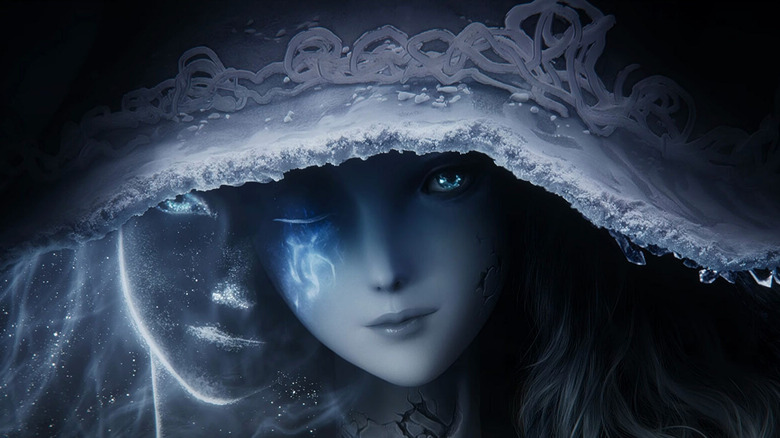 Bandai Namco
After many months of speculation, the first official DLC expansion for FromSoftware's "Elden Ring" has been confirmed. And it involves that Colosseum players might have been hearing about for quite a while.
Advertisement
Back in April, dataminers discovered a few Colosseums in "Elden Ring" that were inaccessible to the average player. One stadium was later made to be fully functional through modding, featuring Sites of Grace and weapon drops. The Colosseum in Leyndale even had some lore attached to it through a talisman that could be found, which stated that the locales were used commonly during the rule of King Consort Radagon, the game's final boss. According to Lance McDonald, the Colosseums in "Elden Ring" represented content that was cut prior to the game's release, though he did state that it could be repurposed as DLC later down the line — though some other fans on Twitter think they've figured "Elden Ring" DLC.
Advertisement
Since the discovery of the Colosseums within the game, only modders have been able to fully enjoy the removed zones. However, on December 7, "Elden Ring" will receive an update where Colosseums will become a fully fleshed-out feature within the game.
The Colosseum Update will be available free on December 7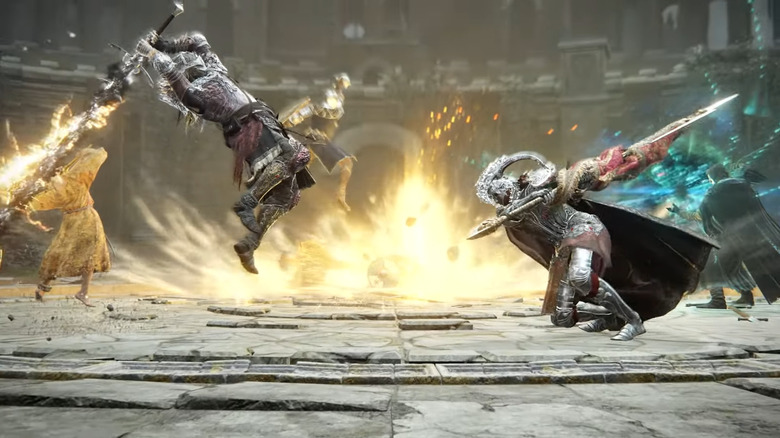 Bandai Namco
On December 6, the official Twitter profile for "Elden Ring" published a minute-long trailer showing off the new Colosseum Update and some gameplay footage taken from it. According to the trailer, the update — which will be available to players free of charge on December 7 — will introduce PvP game modes that take place within the Colosseums. "The Colosseums of Limgrave, Leyndell and Caelid will open their gates, allowing players to engage in battles such as duels, free-for-alls and team fights," the video description for the trailer on YouTube says. After some clips showing off intense PvP action, a glimpse at what seems to be a three-on-three battle was even shown.
Advertisement
FromSoftware adding a fully fleshed-out PvP mode to "Elden Ring" seems to have gone over well with the game's fanbase. Some reacted excitedly over the DLC announcement, while even popular brands such as Walmart, Turtle Beach, and even Xbox's UK account got in on the action. However, not all feedback was as optimistic. Some replies to the trailer on Twitter expressed disappointment that "Elden Ring" still suffers from performance issues on PC 10 months removed from its release. Others said that even though they appreciated "Elden Ring" receiving additional content, they would've rather FromSoftware implement more PvE content instead of DLC entirely based around PvP.