Is Diablo 4 Cross-Platform?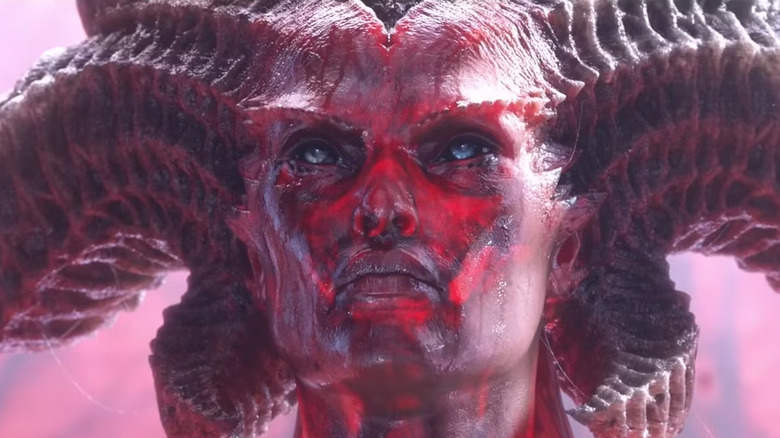 Blizzard Entertainment
New information about "Diablo 4" has slowly trickled out through the years since its teaser trailer dropped at Blizzcon 2019, and it has a lot of hype to live up to. It follows the wildly successful mobile spin-off "Diablo Immortal" and the remastered "Diablo 2," both games that drew a lackluster response from longtime fans of the series. "Diablo 4" releases more than a decade after its predecessor, 2012's "Diablo 3," but the continuation of its story isn't the only thing that ties the two games together — just like "Diablo 3," "Diablo 4" will be available on multiple consoles.
We don't know its official release date, though leaks claim it to be June 5, 2023, but we do know which platforms "Diablo 4" will be ported to. In addition to PC, the series' original platform of choice, "Diablo 4" will be available on both the Xbox One and Series X|S and the PlayStation 4 and 5. But not everyone plays on the same platform, and there are a lot of multiplayer games that don't support crossplay. According to Wowhead, the game's director and manager said it will not only support cross-platform play, but it will also not have region lock, allowing for nearly uninhibited co-op, which was corroborated by a PlayStation blog post on December 7, 2022.
Crossplay support, no region lock, and other multiplayer features of Diablo 4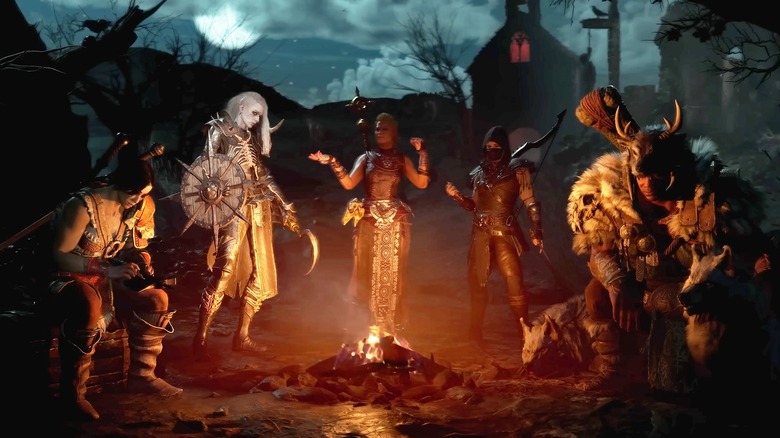 Blizzard Entertainment
Game Director for "Diablo 4," Joe Shely, and the General Manager for the game, Rod Fergusson, held a group interview with several outlets in early December. According to Blizzard fansite Wowhead, the duo revealed much about the game that fans have been dying to know, including new gameplay systems, how the game is structured, and of course multiplayer functionality. 
Players who own different consoles, or who live far apart in different areas of the world, can engage in multiplayer and co-op freely, as those traditional restrictions have been lifted in "Diablo 4." If it follows the same mechanics as previous Blizzard games with cross-platform multiplayer functionality, players must connect to their Battle.net account to invite friends to their game.
That's just one part of the group interview that gives fans hope that "Diablo 4" will correct the mistakes of other games. Shely and Fergusson described how the game will return to the series' traditionally dark tone, but they also talked about how "Diablo 4" will depart from the other games, like its open world and new progression systems. The duo said that "Diablo 4" won't launch with any cosmetics or crossover skins in the effort to keep it grounded and immersive.