The Witcher 3 Remastered On PC Echoes Cyberpunk 2077 Launch Disaster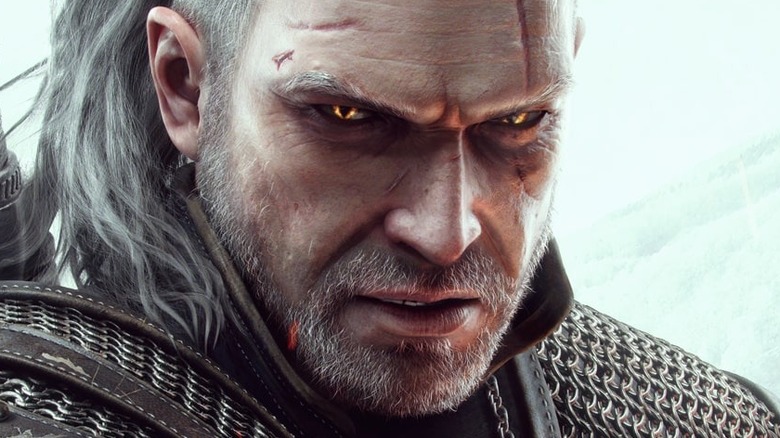 CD Projekt Red
On December 14, the next-gen update for "The Witcher 3: Wild Hunt" — widely considered one of the greatest games ever made — released for Xbox Series X|S, PlayStation 5, and PC. And for the most part, the launch seemed to go off without a hitch — at least on the console side of things. However, the situation hasn't been nearly as smooth for PC users, echoing a lot of the issues that were present at the debut of CD Projekt Red's previous offering, "Cyberpunk 2077."
"Cyberpunk 2077" was infamously buggy when it dropped in late 2020. And while the title has since corrected course and gotten a second chance due to the success of Netflix series "Cyberbunk: Edgerunners," the sins of CDPR's past still loom heavy over the industry and have become the new "standard" for botched launches. Unfortunately, "The Witcher 3 Remastered" hasn't done much to quell concerns many gamers had about the company's ability to deliver quality products on day one.
Issues abound in The Witcher 3 Remastered for PC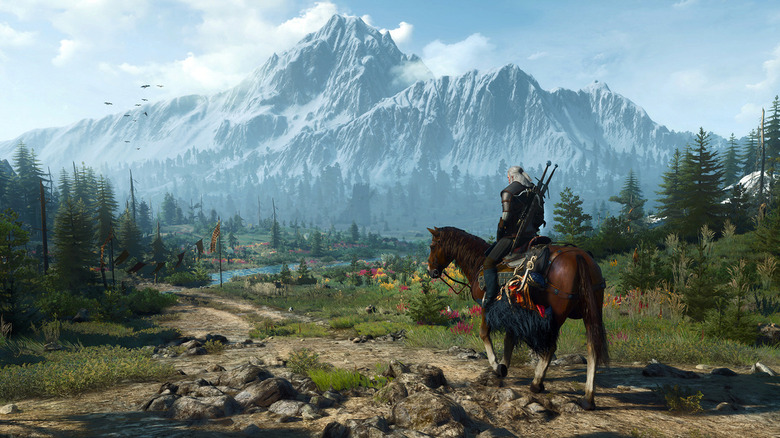 CD Projekt Red
Writing for Forbes, gaming journalist Paul Tassi compiled a list of problems reported by PC players since "The Witcher 3 Remastered" released. As summarized by Tassi, the various issues afflicting the next-gen version of the game pertain to ray tracing, anti-aliasing, mod support, and launching the title itself. In turn, many gamers seem to have lost faith in CD Projekt Red due to the state of its last two major game drops, as well as the bugs that plagued "The Witcher 3" when it first debuted back in 2015.
"This is really, really not helping the recent narrative about CDPR shipping broken projects at launch," Tassi said. "There was 'Cyberpunk,' obviously, but you'll recall even 'The Witcher 3' had its own issues at launch. And now this remaster, which should in theory be far less demanding that 'Cyberpunk 2077,' which they've spent two years fixing, is launching in a borderline unplayable state on PC for many players."
Of course, the timing couldn't be worse for CDPR. At some point in 2023, "Cyberpunk 2077" will received its first and only major expansion, "Phantom Liberty." If players can't count on CDPR to deliver the goods on a remaster, can anyone blame them for potentially passing up the chance to purchase a full-fledged DLC?